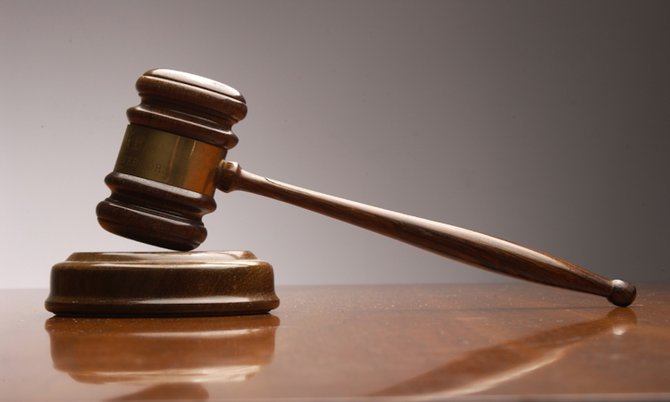 By LAMECH JOHNSON
Tribune Staff Reporter
ljohnson@tribunemedia.net
A FORMER ZNS reporter's application for a stay of a ruling made by a Supreme Court judge in contempt proceedings against him may be dismissed if he does not appear for the appellate hearing in November.
Sherman Brown was found guilty of contempt by Justice Indra Charles and ordered to pay $15,000 or spend a month in prison for giving false testimony while being cross-examined for his involvement in defamatory websites and articles published against billionaire hedge fund manager Louis Bacon.
Mr Bacon is a resident of the exclusive gated community of Lyford Cay.
An application had been filed to the appellate court seeking a stay of the effect of Justice Charles' July order and a hearing was scheduled for yesterday.
However, there was no appearance from Mr Brown, Mr Bacon or their respective legal representatives.
The presiding judges, Justices Dame Anita Allen, Jon Isaacs and Roy Jones, said they would have dismissed the appeal but would not do so in view of recent events.
They agreed to adjourn the matter to November 24 but said that if there was a further non-appearance, the appeal would be dismissed.
Justice Charles' ruling stems from an ongoing feud between Mr Bacon and fashion designer Peter Nygard, who own adjacent mansions at Lyford Cay. Mr Bacon, an environmentalist, claims that Mr Nygard has retaliated against him because he believes it was Mr Bacon who complained about the alleged environmental damage being done by the dredging of the seabed to expand the Nygard Cay property.
Mr Bacon is suing Mr Nygard for $100m for defamation. He has alleged that the fashion designer organised rallies, marches and protests where he was defamed, created and distributed defamatory T-shirts and signs, published defamatory accusations about him and used websites to defame him.
However, Mr Nygard filed a $50m countersuit in April accusing Mr Bacon of a "vendetta" against him, including harassment and frivolous litigation. Each has denied the other's allegations.
In August, a New York court ruled that Mr Bacon should pursue his $100m claim in The Bahamas where the defendants resided.