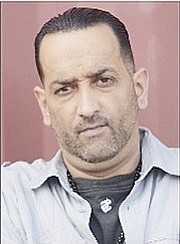 By Inigo 'Naughty' Zenicazelaya
EVERYONE knows my utter hate for the Miami Dolphins and their whiney fans' antics.
I must admit the local Cowboys vs Dolphins rivalry has diminished over the last few years, due to the fact that both teams have had their ups and downs.
Clearly more downs than up for the Dolphins though.
Of the two storied franchises Miami has been the more inept of the two, so when the Dolphins won on Sunday, pulling off the major upset over the highly favoured Pittsburgh Steelers, injuring Steelers quarterback Ben Roethlisberger in the process, I knew what was going to come out of all of this. More unnecessary, unwarranted Dolphins hype and playoff talks.
STOP IT NOW 'DOLFANS'! Spare us all the verbal diarrhea and cow manure commentaries of the Dolphins turning around their season and making an improbable playoff run! IT'S NOT GOING TO HAPPEN .. and here's why.
1 The Dolphins won't
win the AFC East
In case you haven't noticed 'Dolfans' there are two infinitely better teams ahead of you in the division that you won't beat out.
The Patriots are, well the Patriots, and after winning four straight games impressively despite key injuries, the Buffalo Bills have emerged as major players in the division and the playoff picture.
Both teams will beat the Dolphins when they face each other in my opinion. The Patriots have already defeated the Dolphins this season and the Bills are poised to do it this Sunday.
Having four losses already, losing to the Bills twice and the Patriots once moving forward, that puts them at seven losses for the season, and needing a whole heap of help to get in as a 'wildcard'.
2 Playoff positioning
If the playoffs were to start today, the Dolphins would be the 13th seed in the AFC, only ahead of the Indianapolis Colts, the New York Jets and the Cleveland Browns (what a group of misfits the Dolphins are keeping pace with).
So, no, I don't think the Dolphins will leapfrog seven better teams to end up as a sixth seed and 'wildcard' entrant into the playoffs. They simply aren't that good.
Hypothetically, if the Dolphins went 7-3 the rest of the way, only losing the games to the Bills and Patriots, it still only leaves them at 9-7, not an ideal record to make the playoffs to begin with, and not in a position to pass the Bills, Raiders, Texans, Chiefs and Ravens who are all ahead of the Dolphins in the playoff race ... and are better teams.
3 Dolphins don't
have the horses
Taking a glance at the Dolphins roster, I don't see the talent to pull off such an improbable playoff run - and, no, don't let running back Jay Ajayi's 205-yard rushing, two-touchdown explosion fool you either. That was purely an apparition!

But knowing how gullible and ready to chase 'fools playoff gold' you 'Dolfans' are, I'm sure you are huddled in your pods comparing Ajayi to Emmit Smith, Walter Payton, Barry Sanders, Jim Brown, Tony Dorsett and Eric Dickerson to name a few.
Wake up 'Fins Nation': it's only one win, albeit against a better Steelers squad.
Your offensive line still has major issues, therefore your quarterback (Ryan Tannehill) has issues, and now your passing game has issues, which in turn makes your running game suffer.
The Dolphins don't have answers to these problems. Throw in an underachieving defensive unit and injuries. Talent wise, the Dolphins don't have the depth and players in place to maintain continuity if one of their starters goes down. It always seems that one area of the Dolphins is always a patchwork, whether it's offence, defence or special teams.
Unfortunately this season all three seem to be in the patchwork category.
4 Pittsburgh played down
to the competition
In case you didn't notice 'Dolfans', the Steelers came in flat.
They played down to the Dolphins. 'Big Ben' and company had too much South Miami Beach before the game; they were outplayed early and beaten up late.
Don't get me wrong 'Dolfans', it was an impressive victory for you guys, just one of a few you will achieve this season, so take it for what it is, enjoy the moment and don't let it go to your heads.
In fact, spare me the improbable 'comeback' stories and stick with what you know ... the whole undefeated season angle you all love to run on with ad nauseam.
It's much more entertaining and definitely more comical watching you 'Dolfans' go back in time recanting your 'perfect season' stories, especially watching you all 'pop bottles' when the last undefeated team falls, preserving your perfect season, and the only proof that your lousy squad was ever any good.
So now that we've gotten that out of the way, get back to enjoying your victory 'Dolfans'. I know how few and far between they are for you, and at least you don't have to hurt your heads about a two-game winning streak, that's not happening. The Bills will make sure of that on Sunday.
Now 'Dolfans', if you want to watch a talented, entertaining, well-built team, poised for a successful run over the next few seasons, a team you should try to emulate in returning to prominence, let me just say "How 'bout dem Cowboys".
Until next week I will leave you 'Dolfans' this quote courtesy of Phil Knight inventor of Nike:
"The road to athletic greatness is not marked by perfection, but the ability to constantly overcome adversity and failure."
• Naughty presents 'Mischief and Mayhem in da AM' from 6am to 10am, Monday to Friday and 'The Press Box' sports talk show on Sunday from 10am to 1pm, on KISS FM 96.1. Comments and questions to naughty@tribunemedia.net