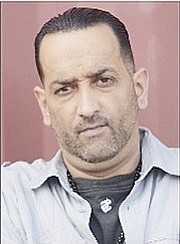 Leo B's Picks
Thursday
PACKERS
Sunday
GIANTS
CHIEFS
TITANS
VIKINGS
BENGALS
REDSKINS
RAIDERS
BILLS
RAVENS
BUCS
FALCONS
PATS
SEAHAWKS
BRONCOS
By Inigo 'Naughty' Zenicazelaya
I WENT 9-6 last week, could have been worse I suppose.
I'm now 53-39 in sole possession of second place in the picks standings, and with only a two game lead, Mrs Dorsett can be caught.
• Here's who I like
this week:
Bears vs Packers
The home team wins on Thursday Night Football so I've been told, seems to be right too.
Packers 27 - Bears 23
Giants vs Rams
This game is being played in London, Odell Beckham Jr taps in to inner 'Freddie Mercury' and gives a command performance across the pond.
Giants 27 - Rams 24
(OT)
Saints vs Chiefs
I don't know which Saints team will show up, I do know the Chiefs are tough at home.
Chiefs 31 - Saints 24
Colts vs Titans
The Colts' defence sucks. Mariota and Murray are for real. Upset bird flies high in this one. Titans at home.
Titans 24 - Colts 23
Vikings vs Eagles
Sam Bradford gets his revenge, the growing pains continue for Eagles rookie QB Carson Wentz, the Eagles drop their third game in a row as the 'Vikes' remain undefeated.
Vikings 24 - Eagles 20
Browns vs Bengals
The Bengals cure all that ails them at home, with a division victory over the Browns.
Bengals 34 - Browns 20
Redskins vs Lions
The Redskins win their fifth straight on the road, in a shootout with the Lions.
Redskins 34 - Lions 31
Raiders at Jaguars
Just when you think you can trust the Raiders, they have a 1pm game on the East coast.
The Raiders haven't been able to get over this hurdle recently, so it's the Jags at home.
Jaguars 31 - Raiders 27
Bills vs Dolphins

The Bills win their fifth straight game with a big division win in the road.
The Dolphins are still drunk off of their last win.
Bills 27 - Dolphins 20
Ravens vs Jets
New QB for the Jets, Geno Smith starts for the Jets this week. Ravens have been inconsistent lately. Coin flip .... Ravens on the road.
Ravens 23 - Jets 20
Bucs vs 49ers
Kaepernick starts again this week for the 49ers, Jameis Winston and the Bucs come to town off of the bye.
Coin flip... looks like this is a week for the 'road underdogs.'
Bucs 23 - 49ers 20 (OT)
Chargers vs Falcons
Tons of points are going up in this one, the Falcons at home have one or two more weapons. This should be a good game to watch. The 'Dirty Birds' soar in the 'Dirty South.'
Falcons 34 - Chargers 30
Patriots vs Steelers
The injury bug struck again last weekend in the NFL, Steeler QB Ben Roethlisberger was bitten by it, torn MCL out seven weeks. 'Tom Terrific' continues to enjoy being back, he's terrorising everybody he crosses paths with since his release .
Patriots 24 - Steelers 20
Seahawks vs Cards
The Cards are tough at home, and RB David Johnson is the real deal. Cards at home in a nailbiter !
Cards 23 - Seahawks 20
Texans vs Broncos
Texans QB Brock Oesweiler returns to Denver for the first time since leaving in free agency. The stout Denver defence makes the Texans humble in the 'Mile High City' on Monday Night Football.
Broncos 24 - Texans 13