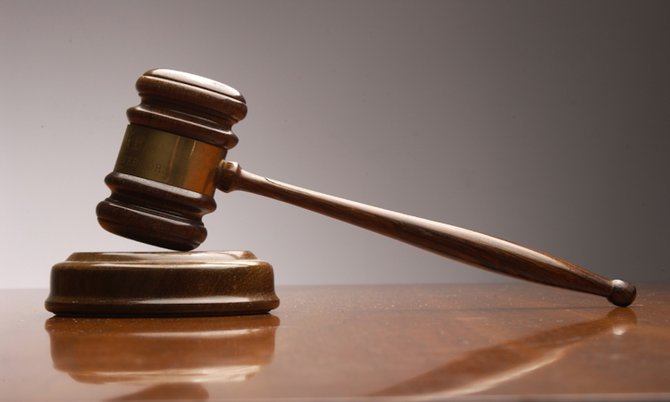 By LAMECH JOHNSON
Tribune Staff Reporter
ljohnson@tribunemedia.net
A MAN hoping to be released from prison before his murder trial had his bail application dismissed by a Supreme Court judge yesterday.
Ryan Wood, 22, appeared before Acting Chief Justice Stephen Isaacs and his lawyer, Stanley Rolle, attempted to convince the court that his client was a fitting candidate for bail.
Wood is scheduled to stand trial on a murder charge in November 2017 in connection with the December 19, 2015 shooting of Rafik Turnquest.
Wood has been charged with murder under Section 291 (1)(B) of the Penal Code.
A charge under this section does not attract the discretionary death penalty if a conviction is reached at the end of trial.
Wood pleaded not guilty to the allegation when formally arraigned in the Supreme Court.
In yesterday's hearing, Mr Rolle said his client had ties to the country as "he's a Bahamian."
"At the time of his arrest, he was employed at AquaPure. He has no pending matters before the court or any prior convictions," the lawyer said.
"He maintains his innocence and in the course of being in police custody, he submitted himself to samples being taking from him to assist police in their investigations," Mr Rolle added.
Wood's lawyer said the results of the forensic analysis were not forthcoming from the prosecution.
He also stressed that police were informed of possible surveillance footage where the incident occurred but that also had not been brought forward.
"There's no evidence of witness interference. There's no breaches of prison rules which is an indication that even while in prison, he's of good character," Mr Rolle noted.
The lawyer also said that his client fears for his safety in prison as he's not affiliated with gangs, which leaves him without protection if he were to be attacked.
He also said the sleeping conditions and food given to inmates were not ideal.
Acting Chief Justice Isaacs asked Mr Rolle if he had considered the recent amendment to the Bail Act where Parliament advised against the grant of bail for persons who may be physically harmed if released from state custody.
Mr Rolle said it was a matter for the court to decide, but stressed it was one of many factors.
"There's no basis or suggestion, however, that he's unlikely to appear for his trial and murder in itself is not sufficient to warrant his detention," Mr Rolle stressed.
In response, Crown prosecutor Kristan Stubbs objected to the application.
"In this matter, the applicant is likely to be tried within a reasonable time. He's already been (formally) arraigned and has a trial date for November 27, 2017," the prosecutor said.
Ms Stubbs said the nature and seriousness of the offence also had to be considered as well as the protection of society.
"We also wish to draw to the court's attention the safety of the accused man himself," Ms Stubbs added.
The prosecutor also stressed that the Crown's case against Wood is "cogent" because prosecutors are relying on identification evidence and a statement given by the witness who saw Turnquest's death.
Acting Chief Justice Isaacs' decision was brief, but he dismissed Wood's application after considering the evidence in the case and determining that there was no unreasonable delay in Wood's trial.
Wood can contest the decision in the Court of Appeal.