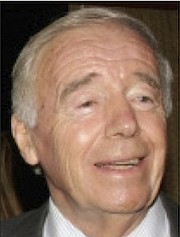 The real work negotiating Britain's exit from the European Union starts today with the return of Parliament, says Peter Young . . .
Since the vote in Britain's referendum in June to leave the European Union (EU), the nation's political landscape has changed dramatically with the negotiation of 'Brexit' now top of the agenda.
How to put this departure from the EU into effect in the best possible way for Britain and to secure a fresh relationship with the bloc is the government's main priority. It is likely to dominate parliamentary business as soon as the House of Common returns today after its long summer recess. Disengaging from 40 years of EU membership has been described as an 'absolutely massive task', so this is a most significant time for the whole country.
At last week's meeting of the cabinet held at Chequers, the British Prime Minister's country residence in Buckinghamshire, Theresa May reportedly followed up her earlier statement that 'Brexit means Brexit' by confirming that that meant there must be no turning back on the EU referendum vote.
She urged her colleagues to seize the many and varied new opportunities offered by 'Brexit' and to forge a new positive role for the UK, which should work to the benefit of everyone so that all could share in future prosperity. But leaving the EU did not mean that Britain was distancing itself from Europe as such so that co-operation should continue to the mutual benefit of European countries in, for example, key areas like security and the environment as well as many others.
According to reports of the meeting, it was decided there should be no second referendum, members of parliament would not get a say on when Article 50 of the Lisbon Treaty (the formal mechanism for leaving the EU) should be triggered, and there would be no General Election before 2020. The latest polls show the Conservatives with a large lead over the Labour Party as the main opposition.
The key issue remains how to continue to maintain access to the huge EU single market without being forced to accept the free movement of people. Brussels is still demanding that the UK will have to accept such migration if it wants this access, but ministers have decided to insist on a 'unique' or 'bespoke' future relationship with the EU - not, for example, simply copying other countries like Norway. Immigration controls would be a red line in negotiations so that any new arrangements would have to include limitation of the numbers of migrants entering Britain while ensuring a positive outcome for all those who wished to trade in goods and services.
These decisions come while pro-EU campaigners have mounted a legal challenge to the government's view that Parliament's authorisation is not needed to activate Article 50 and a Remain organisation has rejected any idea of leaving the single market even though it admits that free movement must be managed in some way in order to avoid pressure on public services and local communities. Moreover, one of the contenders in the Labour Party's leadership contest, Owen Smith, has come out strongly in favour of a second referendum while former Cabinet Secretary, Lord O'Donnell, has suggested that the UK could end up remaining in a broader and more loosely aligned EU.
However, Mrs May has taken up the reins of 'Brexit' in a forthright manner and it now looks as though the Remainers are fighting a losing battle. She has demanded that all government departments should consider how 'Brexit' will affect them and report back on the best ways of making a success of leaving.
In the face of a traditionally pro-EU Civil Service, she has made it clear that the job of Whitehall departments is to implement the decisions of ministers; and, with her experience and knowledge of how government works after being a successful and tough Home Secretary (minister of interior equivalent) for six years before becoming Prime Minister, she is more likely than not to get her way.
Even though the 'Brexit' negotiations will affect all departments, the three main players in her cabinet will be the Secretaries of State for Foreign Affairs, International Trade and for Exiting the EU - respectively, Boris Johnson, Liam Fox and David Davis, who have already been dubbed 'the three Brexiteers'.
With such obviously overlapping portfolios, there are bound to be turf wars which may be complicated further by, for example, political heavyweight and Chancellor of the Exchequer Philip Hammond, who reportedly wants to be responsible for setting the future of financial services and is insisting on the UK staying in the single market and thus having to make concessions over EU migration.

He has also reiterated, however, his belief that from now on the UK should be 'outward looking' and, with its competitive business environment, should continue to attract investment from the world's largest companies. Both the EU demand for a massive tax payment by tech giant Apple and the apparent breakdown of EU/US talks about a Transatlantic Trade and Investment Partnership are likely to make the UK a more attractive alternative for investment.
As the new government moves ahead to determine the UK's post-'Brexit' interests and requirements before starting negotiations under Article 50 to forge a new relationship with the EU, it is becoming increasingly clear that the Remain side had cried wolf with its so-called Project Fear about the likely disastrous economic effect of quitting. In addition, the latest research from the Electoral Reform Society suggests that former Prime Minister David Cameron's prominent role in the campaign backfired as did President Obama's intervention urging people to vote to stay in the EU.
There has been no repeat of the 2008 financial crisis, interest and mortgage rates have fallen rather than increased and while the pound sterling has lowered in value this is helping exports. The most recent economic news and statistics have been good - the stock market, consumer credit and retail sales are up, unemployment is down and output in the manufacturing sector has recorded its biggest month-to-month rise for 25 years. Furthermore, outside the EU, and with industry and business no longer wrapped up in EU red tape and bureaucracy, Britain can now trade freely under World Trade Organisation rules and with lower tariffs which it can negotiate itself.
The former governor of the Bank of England, Lord King, has said that Britain may be better off leaving the EU since it will be better placed to rebalance its economy from consumer spending to exports. He rejected the government's and the Bank's prediction of a recession under 'Brexit' and that productivity would suffer, saying that their forecasts of the consequences of leaving were for the most part pure speculation.
Meanwhile, the situation within the EU itself seems to be worsening - the immigration crisis, a failing eurozone and increasing euroscepticism amongst member states.
A post-'Brexit' summit between Germany, France and Italy merely resulted in calls for more Europe, not less, and Brussels is apparently now considering fresh moves to turn the EU into a federal superstate with its own president and government, treasury, army and border force so that individual nations will cease to exist.
Apart from growing opposition in Germany to Chancellor Angela Merkel's immigration policy, countries like Hungary, Poland, the Czech Republic and Slovakia are refusing to accept more migrants under EU mandatory quotas. The eurosceptic far-right is growing stronger in France, the Netherlands and Austria while Denmark and Sweden appear to be against handing more powers to Brussels, and there are fears in Italy that a referendum in October about constitutional reform may be used to voice frustrations with the EU.
Back in Britain, there seems to be general agreement amongst commentators that, so far, Mrs May is taking the right course to reflect the will of the people in the referendum. The early indications are that she is likely to stick to her guns in the fashion of her illustrious predecessor, Baroness Thatcher, who, despite her critics, was famed for her self-certainty in governing which gave her colleagues and the country as a whole a sense of clear direction during her 11 years as Prime Minister - and to such an extent that she was said by many to have put the 'Great' back into Britain.
Perhaps the arrival on the scene of Mrs May at such a momentous time as departure from the EU will herald a new period of prosperity for the nation as it commits itself to exercising its power and influence worldwide without the constraints of EU membership.
There are reports that the first day of the Tory party conference in October will focus on 'global Britain'. That alone should be a serious and welcome sign of a nation ready and willing to spread its wings again on the international stage.
• Peter Young is a retired British diplomat living in Nassau. From 1996 to 2000 he was British High Commissioner to The Bahamas.