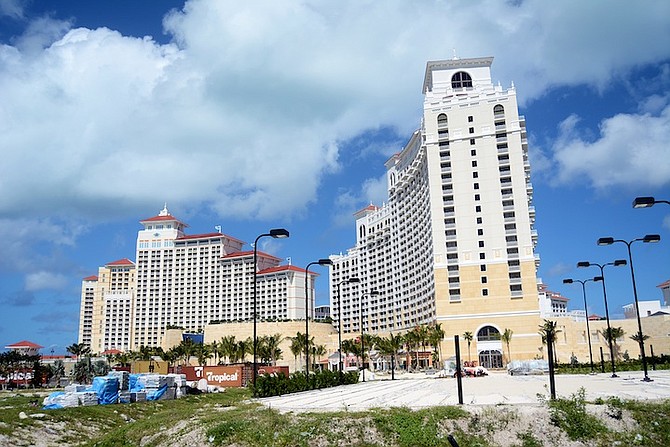 By RASHAD ROLLE
Tribune Staff Reporter
rrolle@tribunemedia.net
THE claims committee responsible for administrating payouts to former employees and creditors of Baha Mar updated its website yesterday with additional information about the claims process, including a warning that no one is guaranteed to be paid.
In the updated Frequently Asked Questions (FAQ) section of the website, claimsspv.net, the committee states: "There is no assurance that you will receive any payment at all. No creditor has any legal entitlement to the funds being administered but the committee. However, the committee has been formed to review claims and offer payments for valid claims at the committee's absolute discretion. Priority will be given to Bahamian creditors on the basis that the fund has been provided in consideration for concessions and consents from the government which must benefit the Bahamian people."
James Smith, the former State Minister for Finance who heads the claims committee, said these statements are made to emphasise that payouts are being made on an ex gratia basis, meaning outside any formal court-supervised liquidation process because the money is a gift from the Export-Import Bank of China (EXIM).
The statement is also being made to emphasise that regardless of what one is owed, the amount of money legitimate creditors receive will be determined at the discretion of the claims committee, he explained.
"If you tell me you're owed $20 and I only get $10 left to give out, then you can't get the $20," Mr Smith said. "If you're not satisfied with that there's no recourse for you via this payout process. You'd have to seek remedy by some other means."  
As for the reference to "concessions and consents from the government," Mr Smith said he could not elaborate since the details are likely to be contained in the Heads of Agreement negotiated by the EXIM Bank and the Christie Administration.
Earlier this week, Mr Smith emphasised that payouts to former employees of Baha Mar will be prioritised over payments to all others.
Former employees, some 2,000 of them, will receive unpaid salaries, severance pay, accrued vacation pay and notice payments due to termination.
Mr Smith also said that creditors who are owed up to half a million dollars will likely be paid in full, whereas the amount of money paid to those owed more than that will depend on how many eligible creditors come forward with claims.
Employees and those owed up to $500,000 account for 90 to 95 per cent of all people and creditors owed money, Mr Smith said.