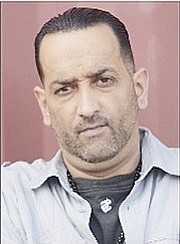 By Inigo 'Naughty' Zenicazelaya
EVEN though I'm not a huge fan of 'moral victories,' especially in sports, I have come to accept the fact that they are a huge part of the sporting landscape.
Whether initially designed to reward mediocrity or 'lovable losers,' moral victories have taken root in sports.
And if they are applicable for certain teams in certain instances, then most certainly my Dallas Cowboys earned a few in their NFL season opener.
• Let's have a closer look.
'The Dak Knight
Rises':
It's obvious the preseason wasn't a fluke. Rookie QB Dak Prescott is for real, he was poised and mistake free in his debut as the Cowboys starting QB, and if not for a 'brain fart' by WR Terrance Williams, Prescott was poised to garner his first career come-from-behind victory.
Prescott was solid and never seemed ruffled or out of place.
Yes he probably wants some throws back, and most certainly Dak has to improve his chemistry with mercurial all world WR Dez Bryant- five targets for the whole game is ridiculous. Offensive coordinator Scott Linehan needs to address and remedy this situation pronto, or sooner or later Dez is going to explode, hopefully on the field more over than off it.
It's clear with the addition of Prescott the Cowboys have an answer for the QB position presently and long term, a way better option than last year's back ups Brandon "I smoke too much" Weeden and Matt "Sand" Cassel.

'New No Name
Defence':
Despite being discredited and considered a 'weak link' due to zero, one must consider the fact that the Cowboys defence bent but never broke. The unit held the alleged high-powered Giants offence in check allowing only 20 points, intercepting Eli Manning in the process. Considering the Cowboys defence only forced 11 turnovers all of last season, and none until week 4 of last season, the unit is ahead of schedule and closer to suspended starters DeMarcus Lawrence, Rolando McClain and Randy Gregory returning which will only strengthen the group.
'Zeke the Shiek':
Yes rookie RB Ezekiel Elliott got off to a rocky start, but finished strong, scoring his first career NFL touchdown in the process.
It was clear to see the penny had dropped in the second half, and as Elliott strode off the field I could see by the look in his eye, he has something special in store for us all.
I'm thinking it's going to be really fun to watch.
So on the first Monday of the NFL season, I remain cautiously optimistic about my Cowboys and their future, and my neighbours dog is thankful he hasn't been kicked as of yet.
My, what a positive change Dak has made on the Cowboys and their fans.
• Naughty presents 'Mischief and Mayhem in da AM' from 6am to 10am, Monday to Friday and 'The Press Box' sports talk show on Sunday from 10am to 1pm, on KISS FM 96.1. Comments and questions to naughty@tribunemedia.net