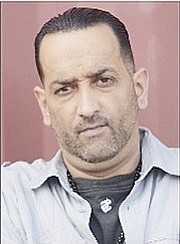 Leo B's Week 2 Picks
Thursday Game
JETS
Sunday Games
PANTHERS
COWBOYS
STEELERS
GIANTS
DOLPHINS
TEXANS
LIONS
RAVENS
SEAHAWKS
CARDINALS
JAGUARS
RAIDERS
BRONCOS
PACKERS
BEARS
• Leo B is a regular contributor to The Press Box sports talk show on Kiss FM on Sundays and former pigskin prognosticator at another daily.
Find out next week how he got on against The Tribune's resident 'experts'.
By Inigo 'Naughty' Zenicazelaya
OKAY I went 9-7 last week, but if not for a missed field goal in Arizona and a mental breakdown in Dallas I would be a solid 11-5, but almost only counts in horse racing and with hand grenades.
So I've switched up the approach this week, short and sweet until about week four or five of the NFL season.
That should allow some of these 'Dr Jekyll and Mr Hyde' teams to figure out exactly who they are, and where they are going.
THURSDAY'S

GAME
Jets vs Bills
Injury bug already ravaging the Bills. Jets rebound at home after a tough week one loss.
Jets 24 - Bills 17
SUNDAY'S GAMES
Saints vs Giants
If you like betting on NFL games, take the over in this one.
Coin flip in this one, Giants have the better defence in this one, and get the home win in a shootout.
Giants 49 - Saints 48
Lions vs Titans
Coin flip .....Titans at home in this one!
Titans 34 - Lions 31
49ers vs Panthers
"CAM oh CAM" ... Panthers rebound at home, and beat a resurgent 49er squad at home.
Panthers 31 - 49ers 17
Ravens vs Browns
Ravens soar in this AFC North battle.
Ravens 27 - Browns 17
Chiefs vs Texans
Chiefs left it all on the field last week in a brilliant comeback, Texans well rested and poised for a big home win.
Texans 24 - Chiefs 20
Dolphins vs Patriots
Brady obviously left the 'cheat codes' in Jimmy G's locker. Dolphins banged up at RB and on defence.
Cheaters.... I mean Patriots at home.
Patriots 24 - Dolphins 20
Bengals vs Steelers
I could go on about this AFC North slobber knocker. Steelers simply because they are at home.
WR's Antonio Brown (Steelers) and AJ Green (Bengals) will provide lots of fireworks!!
Steelers 24 - Bengals 23
Cowboys vs Redskins
Cowboys on the road in this historic NFC East rivalry.
Dak connects with Dez, Zeke finds his stride. Redskins make it a shootout, but don't have enough arrows to win.
Cowboys 27 - Redskins 24
Buccaneers vs
Cardinals
Cards get things right at home against the Bucs, tougher test this week for Bucs QB Jameis Winston.
Cardinals 31 -
Buccaneers 20
Seahawks vs Rams
Despite being banged up QB Russell Wilson and the 'Hawks have 'chalk' and avenge two losses to the Rams last season.
Seahawks 27 - Rams 17
Colts vs Broncos
Broncos win this horse race on the home track!!
Broncos 24 - Colts 20
Falcons vs Raiders
Raiders continue to 'just win baby' under new head coach Jack Del Rio.
Ed Carter continues to sport the 'Kool Aid' smile after this one.
Raiders 38 - Falcons 30
Jaguars vs Chargers
Coin flip in this one, Jags on the road.
Jaguars 30 -
Chargers 27 ( OT)
Packers vs Vikings
AP returns with a big game at home, the Vikings defence continues to shine in this one also.

Vikings 24 -
Packers 20
Eagles vs Bears
Bears at home in this one, making it a rough outing for Eagles rookie QB Carson Wentz.
Bears 27 - Eagles 23