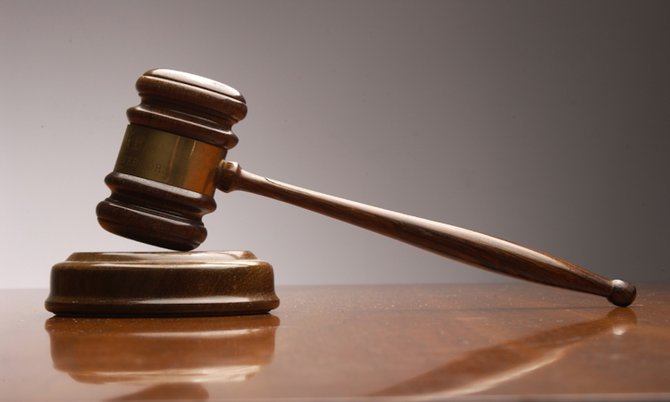 By LAMECH JOHNSON
Tribune Staff Reporter
ljohnson@tribunemedia.net
A WOMAN convicted of having a role in the robbery of a web shop manager in Long Island had a propensity for violence during her youth, a judge heard yesterday.
Daphne Knowles, of Cartwright's, Long Island, appeared before Justice Bernard Turner for the penalty phase of her trial relating to the events leading up to the death of Andrea Carroll in 2014.
Christina Swain, a senior probation officer at the Department of Rehabilitative Welfare Services, was tasked with preparing a probation report on Knowles for the court to consider when it imposes a sentence.
While the contents of the report were not read into the record, it was revealed during questioning by Crown and defence counsel that Knowles was described by her father as someone who "liked to fight" during her childhood.
It was also revealed that she had an infraction since her incarceration at the Department of Correctional Services, though she denied having possession of moonshine.
She also maintained her innocence of the crimes when interviewed by Mrs Swain.
The matter was adjourned to September 29 for continuation of the sentencing hearing.
Knowles initially stood trial before Justice Turner charged with murder, robbery and conspiracy to commit robbery.
Knowles was alleged to have killed Carroll between November 28 and 29, 2014.
It was further alleged that Knowles conspired with others to commit robbery and actually robbed Carroll of cash belonging to Bowe's Web Games Ltd.
Carroll was found dead with cuts, bruises, a broken neck and a broken spinal cord.
The prosecution produced witnesses during who alleged that Knowles, a fired employee of Carroll, approached them about a plan to
rob the web shop manager.
Knowles, when interviewed by police after Carroll's death, denied that $14,000 found in her possession had belonged to the web shop.
She said that as a drug trafficker she did not need to rob and murder a web shop manager for money.
Her defence, however, was not completely sold on a jury.
While the jury returned a hung verdict of 7-5 on the murder charge, which is not acceptable in law, Knowles was unanimously convicted on charges of robbery and conspiracy to commit robbery.
Knowles would have faced the death penalty if convicted of the murder.
The 12-member panel returned the verdicts within an hour after being excused to deliberate on three weeks of evidence.
Knowles was represented by attorney Sonia Timothy. Cephia Pinder-Moss and Basil Cumberbatch prosecuted the case.