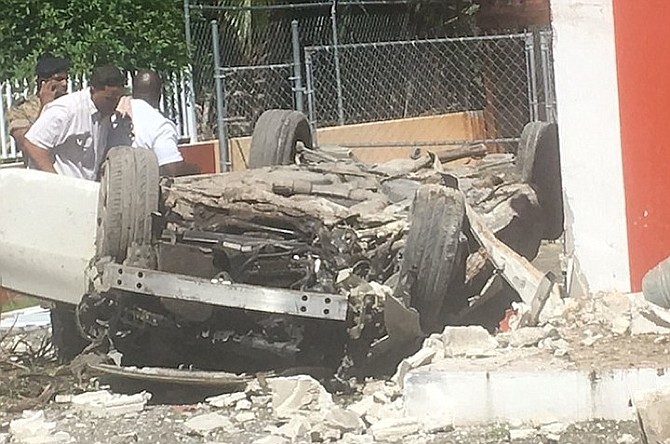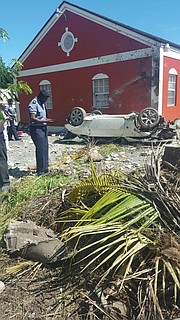 One man is dead and another is in hospital after a traffic accident on Friday afternoon.
Shortly before 3:00pm, a white Nissan 300z vehicle occupied by the two men was traveling south along Coral Harbour Road, when it careened out of control and crashed into a wall before slamming into the wall of a church. The passenger was pronounced dead on the scene. The driver was transported to hospital where he remains in critical condition.
Investigations are ongoing.