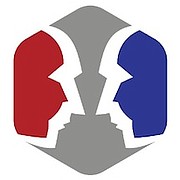 IT IS tough to find a game you and your friends can all play together in the same place.
LAN cafes and LAN parties have been replaced with online competition and chat, but there's something special about a shared, in-person experience. Now there is esports.
According to Superdata, over 213 million viewers are watching pro gaming this year, and they believe the esports industry will see that grow to 303 million by the end of 2019.
Universities are offering esports scholarships, and some of the more famous players are treated like rock stars in countries like South Korea, where esports is already a massive part of the culture.
So you can watch esports, and pro players get to have a shared social experience via hosted tournaments ... but what about everyone else?
Esports Arena (ESA) in Santa Ana, California, bills itself as "North America's first dedicated esports facility" and is drawing hundreds of gamers to its "Wednesday Night Fights".
Every week, players pay a $10 entry fee ($5 for members), and then pay $10 to enter the tournament. Joining the venue as a member is much like a fitness gym, where there are recurring or month-to-month membership subscriptions.
The schedule is a mix of open play time, tournaments, meet-and-greets and even free pass weekends where curious players can try out the facility.
Most gamers have good internet connections and a comfy couch to play on, though - so why would they want to leave home to play the same games with similar broadband speeds?
LAN cafes might be dead, but there's a resurgence in spectating and participating in video games at a venue away from home, largely thanks to esports.
Esports Arena wants to be the place where aspiring pros and enthusiasts can gather to find support, coaching and willing opponents.
There aren't many locations where gamers hoping to make the jump to the big leagues can both spar with other players of their skill level and do that in front of a lively, raucous crowd.
It's also a kind of feeder system for the pros.
If a team or league is recruiting, it's much easier to come to a place like Esports Arena to scout for potential talent.
Not only do you get an idea of a player's skill, you also get an idea of their skill and focus under pressure, how they interact socially with fans and media, and how they treat opponents after winning or losing a close match.
Hundreds of people come out on a weeknight, and stay up to 3am, even if they have school or work the next morning. Eliminated players stayed to watch the final rounds and cheer on the people who had beaten them earlier. It's a vibe that's exciting, social - and fun.
Esports Arena is a new kind of haven for local, multiplayer gaming.
More will pop up across the country as esports continues its meteoric rise and revives social gaming.
ASHLEY ESQUEDA
Cnet.com