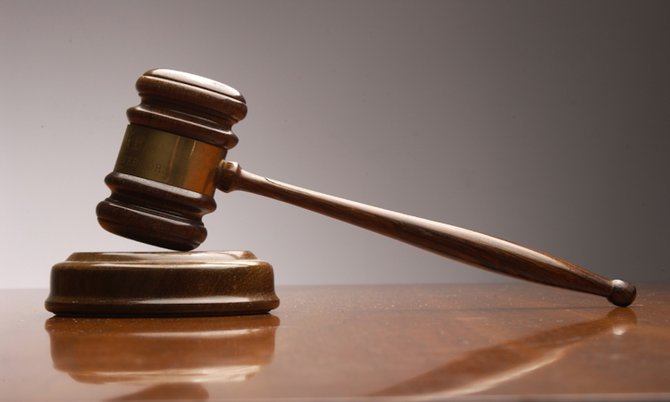 By LAMECH JOHNSON
Tribune Staff Reporter
ljohnson@tribunemedia.net
PAUL Major, chairman of the Bahamas National Festival Commission, testified yesterday that he could not recall signing cheques purportedly used to facilitate theft of $31,000 from the commission.
The Bahamas National Festival Commission (BNFC) organises Bahamas Junkanoo Carnival.
More than a year after their initial arraignment on two counts of stealing by reason of employment, former BNFC employees Benjamin Lightbourne, 26, and Kendyce Ferguson, 34, returned to Magistrate's Court for the start of their trial into allegations of stealing that occurred on March 16 and 23, 2015.
It is alleged that on March 16 they stole $24,404.43 belonging to the BNFC, situated on Collins Avenue, which they had access to at the time as a messenger and an accountant.
They are further accused of stealing $6,852 a week later.
The total amount – $31,256.43 – was reportedly stolen through cheques that were drawn in the name of one of the employees who cashed them at a local bank.
Lightbourne and Ferguson, who are on $15,000 bail, maintain that they did not commit the offences, for which they can face a fine and/or up to five years in prison if convicted.
They have retained Ian Cargill and Terrel Butler to represent them.
Police Sergeant Timothy Saunders is prosecuting the case, which is being tried before Magistrate Carol Misiewicz.
Mr Major was called to the witness stand first. He was asked by the prosecutor if he was familiar with Lightbourne and Ferguson.
Mr Major said he knew Lightbourne as a messenger at the BNFC. He had known Ferguson three to four years before her employment in the accounts department at BNFC.
He said that after Ferguson left the commission, he spoke with a private consultant who drew two particular cheques to his attention "that did not seem to be rightfully issued."
Following this conversation, Mr Major said he initiated an investigation into cheques number 154 and 155.
The prosecutor asked for copies of the items to be shown to the witness and the request was granted.
The first cheque showed an amount for $6,852 drawn on the name of Abraham Jacque and the other in the amount of $24,404.43 in the name of Benjamin Lightbourne.
"Do you recognise that as your signature?" the prosecutor asked.
"I recognise my purported signature but I have no recollection of having signed it," Mr Major answered.
"And it is your evidence that you did not sign those cheques?" the prosecutor then asked.
"Absolutely, yes, sir…I did not sign those cheques," Mr Major said.
In cross-examination by Ms Butler, it was suggested to Mr Major that he knew Ferguson for longer than four years, going as far back as 2006.
Mr Major agreed, saying he could not recall exactly the year but knew she worked for Bahamasair during his tenure.
"You agree that when you said three to four years you sounded definitive?" the lawyer asked.
"It's not important enough for me to remember," Mr Major said.
"Do you agree that there's a difference between not having a recollection and 'I did not sign a cheque?'" Ms Butler probed.
"Yes, I agree," Mr Major said, adding that his testimony was consistent with his statement to police.
"How do cheques come to be signed by you?" the lawyer asked.
Mr Major said they are brought to him by the messenger who also attaches a "minute paper."
Neither was photocopied for his own record keeping, he added.
Mr Major was asked if he was aware of the process that occurred before he received both documents from the messenger. The BNFC chairman said he did not know "precisely."
He was asked if there were other signatories required to validate a cheques.
Mr Major said himself, Felix Stubbs, Calvin Balfour and Simon Wilson were signatories and two of those were required for validation of cheques.
When shown the copies of the cheques with his "purported signature", Mr Major said Mr Wilson's signature appeared to be on it, "but I can't say for sure."
"And you did not deal with the daily accounting?" Ms Butler asked.
The BNFC chairman said no and also could not say who had access to cheque stubs.
Ferguson's lawyer suggested to Mr Major that he signed the cheques.
"That's your position," Mr Major said.
Ms Butler suggested to him that he told police the signatures appeared to be legit. Mr Major again said his testimony was consistent with what he told police.
He did agree that Ferguson was not the only employee in the accounts department who dealt with the minute paper that accompanies cheques.
Mr Cargill's questioning of the BNFC chairman was brief.
"Mr Major does your signature appear on these?" Lightbourne's lawyer asked.
"What seems to be my signature, yes," Mr Major said. "So it's safe to say that you signed them?" Mr Cargill asked.
"I didn't sign them to my recollection," the commission chairman said.
"So it's possible, but you can't recall," the lawyer suggested. Mr Major maintained his answer.
"Did police ask for a specimen of your signature?" Mr Cargill asked.
Mr Major said no.
The trial resumes on November 1 at 11am.