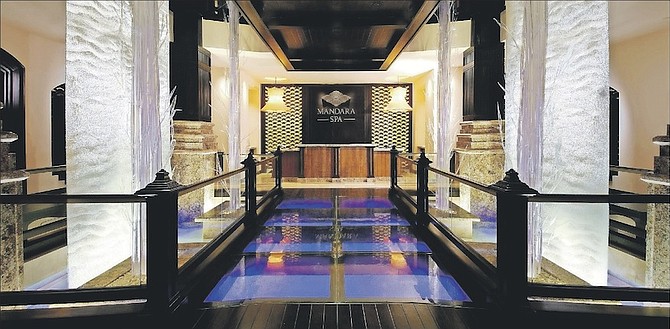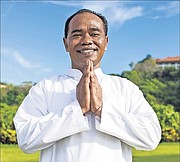 One of the world's most sought-after healers, Guru Made Sumantra will visit Paradise Island in October for nearly three days of personal sessions as part of award-winning Mandara Spa's 20th anniversary and in celebration of 15 years as a Bahamian entity.
"Guru Made Sumantra has been on a whirlwind international tour helping Mandara Spa celebrate two decades of bringing excellence in spa services at elegant resorts around the world, and we are thrilled that Paradise Island will be his last tour stop," said Youlanda Deveaux, Mandara Spa's regional vice president.
"His presence is a great honour for us, as he is a fifth generation Balinese Shaman healer. He has an art that makes you feel as though you are on a different plane, a sense of well-being, peace and strength."
"We are happy to celebrate 15 years with Mandara Spa, as it is one of the many luxury offerings of The Cove," said Cristian Sariego, senior vice president and general manager of The Cove Atlantis and The Reef Atlantis resorts. "We strive to offer our guests the best experiences and Mandara delivers on this excellence. We congratulate Mandara on their success and look forward to the future."
For the past 15 years, Mandara Spa at Atlantis has been synonymous with success. It is home to nearly 200 staff, a winner of numerous key industry awards, and an integral part of the resort's luxury experience.
On October 3 and 4, Guru Sumantra will perform sunrise and sunset yoga classes at 8am and 6pm as well as energy healing sessions from 9.15am to 5pm. On October 5, sunrise yoga will be held at 8am. All energy healing services and yoga healing class fees will subsidise The Healer Project tour with the remaining funds being contributed to Guru Sumantra's various foundations in Bali.
"Our business is to treat guests so exquisitely they forget about their own business," said Ms Deveaux. "A decade and a half later, Mandara Spa continues to grow its name on the island as an innovative spa brand and company with a unique and unparalleled depth of knowledge rooted in the Balinese tradition of healing touches; superior service standards; and advanced skincare products, treatments and technology."
Tour sponsors include Coca-Cola, Dasani, Atlantis Paradise Island and Pilates in Paradise. To learn more about Guru Made Sumantra and The Healer Project, visit www.madebymantra.com. To book a session, call 363-3000.