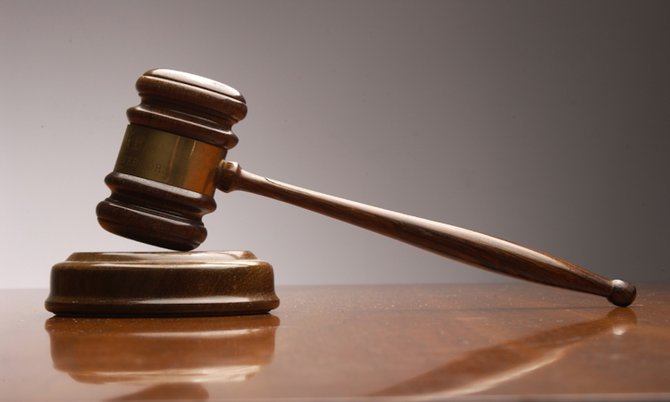 By LAMECH JOHNSON
Tribune Staff Reporter
ljohnson@tribunemedia.net
THE OFFICE of the Attorney General was given seven days by the Court of Appeal to file an application for substituted service against a man whose directed murder acquittal it is contesting.
Crown prosecutor Vernal Collie appeared before Justices Dame Anita Allen, Jon Isaacs and Stella Crane-Scott for the scheduled substantive hearing concerning a judge's directed acquittal of Michelet Auguste for the shooting death of Charles Pandy at his home in Winders Terrace.
In March 2015, Justice Vera Watkins directed a 12-member jury to acquit Auguste of the February 2014 killing after determining that the prosecution's recognition evidence was "vague and inherently weak".
When it became clear that Auguste was not present for the appeal hearing, appellate President Dame Anita asked Mr Collie if Auguste was in the jurisdiction.
Mr Collie said police had made further attempts to track down Auguste and could only speculate at this point to where he had fled.
"I believe we will not be able to personally serve him," Mr Collie said before asking for a final adjournment to consider the Crown's next step.
However, the request did not sit well with the appellate justices.
"What about substituted service?" the appellate president asked.
"No application has been made. You (the Crown) have kept adjourning to undertake to find him since February and after four adjournments, we're here," Justice Isaacs said.
"This case is clogging up the court's schedule. Either make an application for substituted service or withdraw the appeal so we can get on with other matters," Justice Isaacs added.
"Are you finally seized with the matter? I ask because from the transcripts there were various respondents working on this very matter. It's been through Mr (Garvin) Gaskin himself, Mr (Ambrose) Armbrister and Mrs (Olivia) Pratt-Nixon appeared last before you today," Justice Crane-Scott said.
Dame Anita suggested that appellants be given a week to put in an application for substituted service with supporting affidavits detailing inquiries and efforts to serve him with the documents.
"So you are pursuing this appeal to get a decision from this court to overturn the decision made below so that a warrant can be issued if he fails to appear?" Justice Crane-Scott asked.
Mr Collie said "yes" and was given until October 3 to make the application.
On the evening of February 12, 2014, Pandy was sitting in his yard when he was approached by a man who pulled out a handgun and shot him several times in the chest. Pandy attempted to run into his neighbour's yard for help but collapsed. The gunman ran away on foot.
The 36-year-old was taken to hospital by his family and friends in a private vehicle but was pronounced dead at 8.30pm.
At trial, the jury heard the testimonies of two relatives of Pandy and Alpha, whose identity was not revealed for their protection.
The mother of the deceased was taking a bath around 8pm when she heard gunshots. She went to the front of their home and saw neighbours gathered across the street. She went to the neighbour's yard and saw her son, Charles, on the ground, gasping for breath and bleeding.
She and two others took him to the hospital where he was pronounced dead.
A nephew of Pandy was also at home and heard gunshots. When he went to the front door, he saw someone running after his uncle and firing shots. He ran across to the neighbour's yard and saw his uncle lying on the floor with blood on him.
The third key witness, Alpha, for whom an anonymity order was put in place, testified to hearing loud gunshots. Seconds later Alpha heard footsteps running and heading south and ran to a window at the front of their building to see what was happening.
Alpha saw a man, dressed in a dark grey sweater and jeans, running. The witness claimed to have seen the face of the man for three to five seconds and recognised the person known to them as "American", having seen the person nearly everyday by a food store in Pinewood Gardens across from the church of a popular bishop.
The person she recognised as "American" was described as having big lips, dark skin, "twine up" hair and a "slang talk."
The key witness identified "American" during an ID parade two weeks after the shooting incident and at trial, identified Auguste as the man in question.
At the conclusion of legal discussions held in the jury's absence, the trial judge produced a written judgment explaining her reason to direct the jury to acquit Auguste.
Justice Watkins noted that in this case, "the quality of the recognition evidence is not satisfactory. It is of a tenuous nature in that it is vague and inherently weak. Even if it is viewed by the jury as being honest, it has a base that is so slender that it is unreliable."
Justice Watkins further noted: "The prosecution's evidence, taken at its highest, is such that the jury upon being properly directed, could not convict on it. Since there is no other evidence to support the correctness of the identification evidence of witness Alpha, the case will be withdrawn from the jury and the jury will be directed to return a verdict of not guilty on the one count of murder in the indictment."