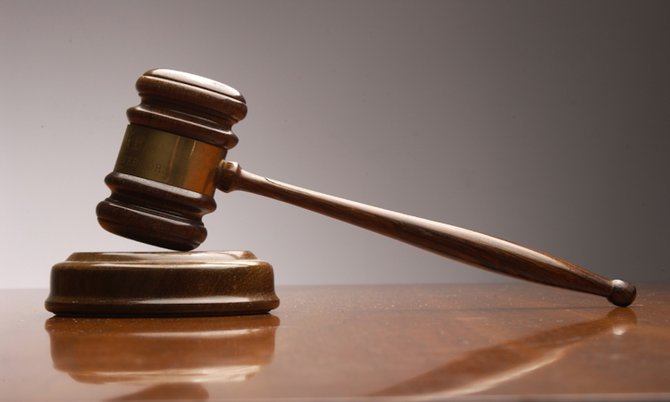 By LAMECH JOHNSON
Tribune Staff Reporter
ljohnson@tribunemedia.net
A MAN was sentenced to 35 years in prison yesterday in the fatal stabbing of his girlfriend that occurred two years ago.
Reuben Baker, 32, appeared before Justice Deborah Fraser for the court's decision on a punishment for the November 16, 2014 murder of Carmine Jean.
Jean was involved in an argument with her boyfriend at their home on Alfred Way off Winders Terrace. She was stabbed twice in the upper back, once in both shoulders and once in the abdomen.
At a previous hearing, probation officer Sagina Pratt testified about
Baker's recollection to her of the events that led up to the stabbing.
After the probation officer disclosed that Baker had returned after stabbing his still alive girlfriend to tell her he loved her, Justice Fraser asked the probation officer if he told her why he didn't get help.
He told the probation officer he didn't know why as he was scared and frantic.
When handing down her sentence yesterday, Justice Fraser acknowledged defence lawyer Michael Hanna's submission that Baker was still a young man when he committed the offence and that he had had no prior run-in with the law.
However, she agreed with prosecutor Randolph Dames that the aggravating factors in his case heavily outweighed the mitigating factors.
She noted that murder is a serious offence and that the manner of the killing was brutal.
The judge also said that Baker wasted the court's time by denying guilt and allowing an entire trial to proceed only for him to admit guilt during an interview for a probation report that was being prepared on his behalf.
Justice Fraser said that Baker faced between 30 and 60 years imprisonment based on the guidelines set out in the Court of Appeal decision of Larry Raymond Jones.
While she found that the killing was brutal, she determined that the circumstances of his case when considering his youth and lack of antecedents did not warrant a sentence at the higher end of the scale.
Baker was sentenced to 35 years imprisonment, which was further reduced by the time spent in custody since his arrest in December 2014.
The judge ordered that Baker receive anger management classes while imprisoned at the Bahamas Department of Correctional Services.