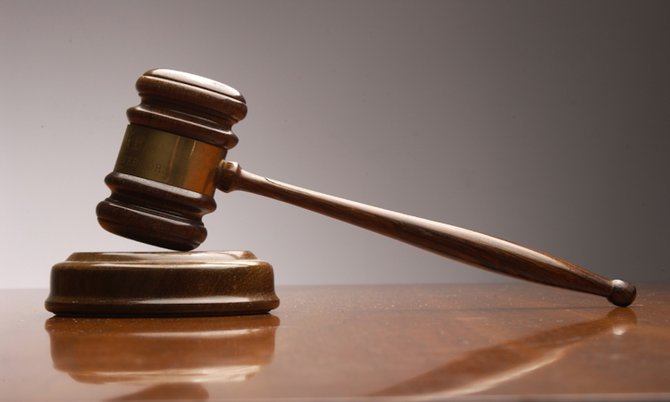 By LAMECH JOHNSON
Tribune Staff Reporter
ljohnson@tribunemedia.net
A MAN contesting his convictions for sexual assault and abetment to sexual assault of a minor will return to the Court of Appeal in November for his substantive appeal hearing.
Stephen Serrette, 54, leader of fringe party the Christian People's Movement, appeared in the Claughton House appellate courtroom for the expected substantive hearing concerning the molestation and abetted molestation of a boy.
However, Crown respondent Terry Archer asked for an adjournment of the appeal, explaining that the Office of the Attorney General was served late with the appellant's submissions, only receiving them on Monday.
The matter was adjourned to November 10 to allow Mr Archer time to file responding submissions to Serrette's appeal.
When he stood trial in Supreme Court last November, the jury heard from the timid complainant who said he was six years old when the sexual abuse occurred in December 2010. At the time he, his mother and his then ten-year-old brother, and the accused were at home.
His mother, he said, was in her bathroom taking a bath. He and his brother were taking a shower in their bathroom when the accused allegedly instructed the brother to penetrate him with his "private".
The child was asked if he was assaulted more than once. The boy said he was, as often as "seven to ten times" between December 2009 and December 2010.
He also claimed that he was assaulted "three to five times" between December 2010 and December 2011.
Serrette waived his right hand to remain silent and opted to give sworn testimony.
He denied sexually assaulting the boy entrusted to his care while the mother had been in detention.
Serrette said he was devastated to learn what happened to the boy, however.
The jury asked the accused if he ever bathed the boys.
Serrette said he did but never bathed with them.
He was unanimously convicted of both charges and sentenced to 15 years imprisonment.
Halson Moultrie will argue his appeal.