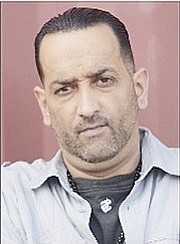 By Inigo 'Naughty' Zenicazelaya
AS we head into week four of the NFL season, I must admit that my attention is on a certain injured (hairline fracture) $70m knee in Dallas, Texas.
I refer to the injured left knee of Cowboys All-Pro Wide Receiver Dez Bryant.
Despite it only being a hairline fracture, it's something that we in Cowboy nation must monitor diligently.
It's looking doubtful for Sunday in San Francisco and, if Bryant can't go, that means other receivers in the Dallas offence will take on a bigger roll.
One in particular scares me with his mental lapses and butter fingers, Terrance Williams. Yes, 'Mr Mental Meltdown' who suffers from 'fumbleitis' can't be put in a position to cost us another game. I may just have to be at that game 'souvenir conch shell' in hand just to remind him!
I digress, it's NFL Week 4 so it's time for the picks. And after going a horrendous 6-10 last week, I have nothing to say.
No seriously I have nothing to say until I get back to my normal winning ways.
Like the old folks say I'm 'Shame.' They also say 'misery likes company' and it looks like the 6-10 bug bit more than just me, leaving me plenty of company on the 'SS You Sucked Last Week.'
• Who I like this week:
Thursday's Game
Dolphins vs Bengals -
Bengals 24-17
Sunday's Games
Colts vs Jaguars -
Jaguars 27-24 (OT)
Panthers vs Falcons -
Panthers 31-17
Lions vs Bears -
Lions 27-23
Bills vs Patriots -
Patriots 31-23
Seahawks vs Jets -
Seahawks 23-20
Browns vs Redskins -
Redskins 27-23
Raiders vs Ravens -
Ravens 27-24
Titans vs Texans -
Texans 27-20
Broncos vs Buccaneers -
Broncos 31-20
Rams vs Cardinals -
Cardinals 26-13
Saints vs Chargers -
Chargers 37-34
Cowboys vs 49ers -
Cowboys 27- Niners 20
Chiefs vs Steelers -
Steelers 24-23
Giants vs Vikings -
Vikings 23-17