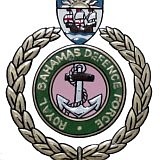 EIGHTEEN Cuban migrants were apprehended in the southern Bahamas by a Royal Bahamas Defence Force (RBDF) patrol craft in the Cay Sal Bank area southeast of Key West, Florida, on Wednesday morning.
While on routine patrol, HMBS LL Smith, under the command of Acting Lieutenant Commander Stephen Rolle, conducted a search of Anguilla Cay at 9am. Results of the search found the Cuban nationals - 16 males, 2 females - on the southern tip of the Cay. They were then taken aboard the RBDF craft.
The Cuban nationals will be handed over to Department of Immigration authorities for further processing.
This makes a total of 28 Cuban migrants apprehended by the Royal Bahamas Defence Force within a week.
Last Friday, 10 Cuban migrants were also picked up in a sloop off Anguilla Cay.