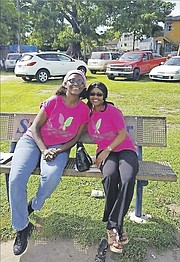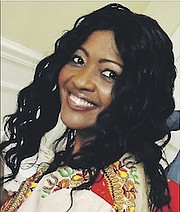 By JEFFARAH GIBSON
Tribune Features Writer
jgibson@tribunemedia.net 
Jacqueline Gardiner has been on a mission to raise a generation for authentic leaders who are fully equipped and prepared to fulfill their purpose in life. 
As a result of this mission, Ms Gardiner launched the MG Rebirth International Ministry, a non-profit organisation helps transform people who want to be leaders in every sphere of life. 
As part of MG Rebirth, Ms Gardiner is hosting a women's empowerment retreat, open to women of all ages and backgrounds. The signature event takes place on April 14 at SuperClubs Breezes under the theme "A Purpose-Driven Women". It begins at 3pm. 
There will be a tea party, a women's empowerment forum called 'Phenomenal Women', and a youth empowerment session on the subjects of, 'Whose Genes Are You Wearing?' and 'Shine Like a Diamond'.
During the retreat, Ms Gardiner said women will be given insight into how they can discover their purpose.
"Women come out to the retreat to give themselves opportunities to be permanently and positively changed as a result of being exposed to enlightening information that can assist them in finding and living out their true purpose," she told Tribune Woman. 
"I hope that each woman leaves from the retreat a better person than they came. For some, I want a total transformation in their minds, bodies, and spirits."
MG Rebirth believes in providing an environment which cultivates a rebirth experience; a complete transformation. The aim of the ministry is to transform, inspire, mentor, motivate, restore, lead and empower people.
Ms Gardiner started the non-profit organisation with the goal of transforming members into authentic leaders. It was founded in late 2014 and since its inception it has led several successful initiatives. These include 'Joy in the Park', an event held in collaboration with T G Glover Primary School to prepare underprivileged kids for the upcoming school year. 
However, Ms Gardiner's efforts have not been limited to her non-profit organisation; helping others has been a constant theme of her life.
She is an insurance professional by trade, and has been in the industry for over 30 years, whilst holding the highest distinctions in both life and general insurance. In her professional journey, she said, she has helped mould many successful insurance professionals, and in 2015 she was nominated for "Mentor of the Year" by the Bahamas Financial Services Board.
Ms Gardiner said her eagerness to help is linked directly to her love of God, and it evident in the many leadership roles she has played in various religious organisations. Her life's mandate is to lead in the manner of two strongest influences in her life: the first being Nelson Mandela, who she said taught her the power of forgiveness, and her mother, who taught her the power of love.
Although she has achieved much in both her professional and spiritual life, Ms Gardiner said her proudest accomplishment is giving birth her twin sons – one who grew up to be lawyer and the other an insurance professional in Canada.