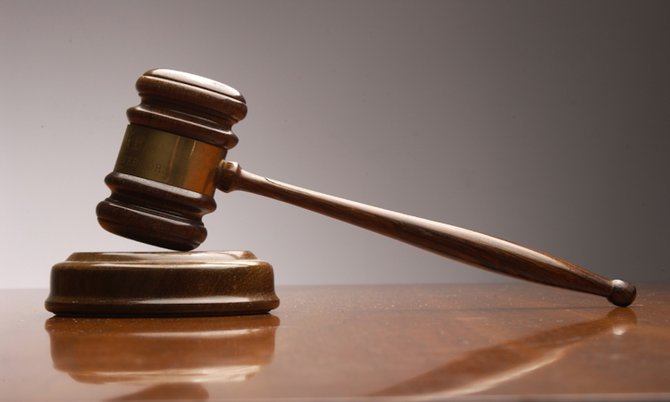 By LAMECH JOHNSON
Tribune Staff Reporter
ljohnson@tribunemedia.net
A MAN who admitted to using counterfeit money in a gaming house was spared an immediate prison sentence by a magistrate yesterday.
Mario Kikivarakis, 45, appeared before Magistrate Samuel McKinney facing four counts of possession of forged currency notes contrary to Section 379(2) of the Penal Code and three counts of fraud by false pretences contrary to Section 144 of the Penal Code.
It was alleged that between March 31 and April 3, he had 15 $100 US notes, knowing they were not real.
It is was also alleged that on March 31, April 1 and April 2, he used $900 of the counterfeit money to gamble at a FML Group of Companies 'web shop' in hopes of winning greater sums.
Kikivarakis pleaded guilty to the charges.
The Penal Code notes that "whoever fraudulently obtains from any other person by any false pretence anything the value of which does not in the opinion of the court exceed $500 shall be liable to imprisonment for three months."
It also states: "If any person without lawful authority or excuse (the proof whereof shall lie upon him) receives from any other person or has in his possession any forged or altered note purporting to be a currency note, knowing the same to be forged or altered, or any unfinished or incomplete note purporting to be a currency note issued by the commissioners, he shall be liable on conviction to imprisonment for seven years."
His lawyer, Devard Francis, asked the court not to impose a custodial sentence on his client who did not waste the court's time and was remorseful for his actions.
Magistrate McKinney asked Kikivarakis how much of the seven years at the Department of Correctional Services did he wish to spend. "None," the 45-year-old said.
"If you don't want to spend the time, you shouldn't do the crime," the magistrate said.
"I was trying to better my life. I'm a self-employed landscaper but its hard out there," Kikivarakis said.
"It's not an excuse. There are a lot of unemployed people who go to jail if they commit a crime," Magistrate McKinney said.
The magistrate fined the 45-year-old $4,500 and said that if he did not pay the fine he would spend 12 months in prison.
"You are also ordered to compensate FML $900 you deposited that was counterfeit or you'll receive an additional six months," the magistrate added.
Mr Francis asked the court if his client could pay half of the fine and produce the balance in installments. "FML isn't in need of monies but he does want to make restitution," the lawyer pleaded.
The magistrate told Mr Francis that his client would be released from custody if he paid $3,000 before the end of the day.
However, Kikivarakis was given a week to pay $450 to FML Group of Companies.
The remainder of the $1,500 fine and $450 compensation has to be paid by May 15, the magistrate concluded.
Sgt Philip Davis prosecuted.