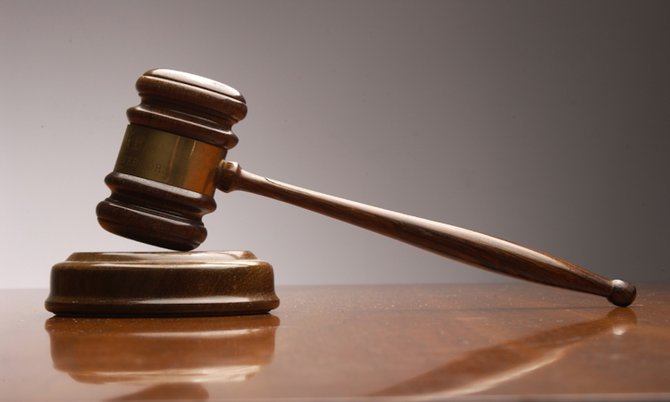 By LAMECH JOHNSON
Tribune Staff Reporter
ljohnson@tribunemedia.net
A JURY heard yesterday that a man accused of being involved in a gunpoint robbery that turned fatal had told people he knew what had transpired.
The evidence of Renaldo Middleton was read into the record in the case of 29-year-old Henley Claridge through an application made by the prosecution.
Claridge faces two counts of armed robbery and a single charge of murder, alleged to have been committed on March 4, 2014.
It is claimed that he robbed Tonika Laroda and Darius Adderley of two Samsung cellular phones together valued at $600. He is further accused of intentionally killing Adderley by means of unlawful harm.
Claridge, when formally arraigned in the Supreme Court on July 4, 2014, pleaded not guilty to all three charges. He maintained that plea at the start of on March 21.
He has retained Jiaram Mangra to represent him while Desiree Ferguson and Cassie Bethel are prosecuting for the Crown.
Senior Justice Stephen Isaacs had allowed the request for the unavailable witness' statement into the record as an amendment to the Evidence Act in 2012 gave judges the discretion to allow the statements of witnesses who are dead, cannot be found, or are too sick to testify into evidence.
Mr Middleton told police that around 9pm that day, he had caught a ride to Quarry Mission Road in Chippingham to hang out with acquaintances of his, "Bounty" and "Andrea". Middleton had purchased a Backwoods cigar and a Guinness which he consumed during the gathering.
Mr Middleton said 20 minutes later, he heard what sounded like a single gunshot nearby.
He asked "Bounty" if she had heard it and she said no. However "Andrea" told him she had heard the shot.
Mr Middleton said a minute after the shot went off, he saw Henley coming in their direction and appeared shaken, frightened and breathing heavily.
The man told police that Claridge, who was clad in a long sleeve black or navy sweater and jeans, told them he had tried to rob a man but ended up shooting him when he tried to take his gun.
Claridge then asked for lime juice to wash off his hands before going upstairs.
Mr Middleton said he followed and heard the alarm from Henley's electronic monitoring device go off.
Mr Middleton said not long afterwards, police arrived and arrested Claridge, who had already changed his clothing.
However, he told police he did not see Claridge with any gun.
On March 21, Ms Laroda testified that she and Adderley were sitting in his 2003 Dodge Town and Country van when a masked man with a handgun robbed them.
Before fleeing into the direction of the graveyard, the suspect shot at the vehicle, hitting Adderley in the back. The woman was unharmed during the robbery. Adderley was taken to hospital by ambulance, but died of his injuries shortly after his arrival.
Claridge was arrested shortly after the incident and reportedly told police that he acted as a lookout while a friend with the street name "K-Dog" carried out the crime.
However, a check by police revealed that "K-Dog" was actually in prison at the time of the crime, the jury was told by Sgt 774 Deleveaux.
Claridge is expected to indicate to Senior Justice Isaacs today whether he would remain silent at his trial or elect to give testimony under oath concerning the incident.