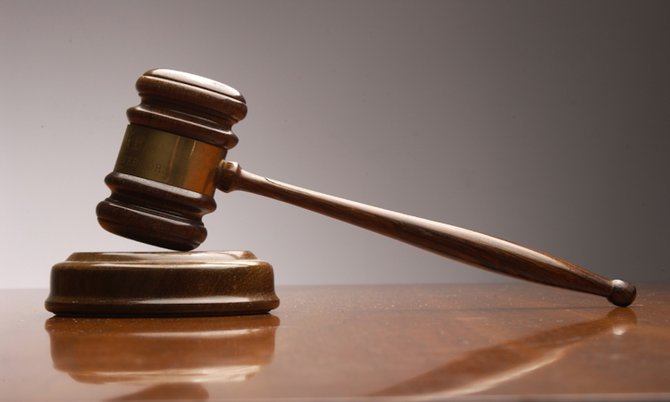 By LAMECH JOHNSON
Tribune Staff Reporter
ljohnson@tribunemedia.net
LAWYERS for Omar Archer Sr were given one week to file a formal challenge in the Supreme Court concerning the constitutionality of the criminal libel charge against him.
The 45-year-old Nassau Village resident appeared before Magistrate Derence Rolle-Davis yesterday for the continuation of the case in which he was expected to present a defence to the intentional libel charge against him regarding posts against a woman on the former political candidate's Facebook page in April 2015.
The complainant denied the claims when the case started in November 2016, and the matter was adjourned to December 29, 2016 for Archer Sr to present his defence, but he did not appear resulting in a warrant of arrest being issued for him.
When he was brought back to court a week ago, Archer Sr apologised for his non-appearance, which he attributed to a sprained ankle. However, he was still remanded to the Department of Correctional Services.
When yesterday's libel case was called, lead lawyer Fred Smith, QC, raised a constitutional issue.
"Under Article 23 of the Constitution, Mr Archer is guaranteed freedom of expression," Mr Smith said, adding that this fact remained regardless of whether his posts are perceived to be offensive.
"We submit that the laying of the charge, the prosecution and the entire proceedings thus far, him being called on to present his defence is a breach of his constitutional rights to impart ideas and information without interference," Mr Smith added.
Mr Smith said this was an opportunity for the magistrate, pursuant to Article 28(3) of the Constitution, to refer the matter to the Supreme Court for hearing.
Citing the case authority of Okuta v Attorney General & DPP of Kenya, Mr Smith argued that criminal libel is being repealed throughout former British colonies and the Commonwealth.
He also told the judge that his colleague Magistrate Andrew Forbes adjourned a similar criminal libel case pending the Supreme Court's determination on the issue.
On the issue of Archer Sr remaining in custody, Mr Smith apologised for the accused's absence from court on the day in question as he was medically indisposed.
He said that his client should not have to remain remanded on a non-violent offence.
Police prosecutor Sgt Lakisia Moss said the issue of release from custody concerned the Supreme Court because that is the court that granted him bail.
She noted that Archer Sr has already proven that he will not appear before the court, which is why a warrant was issued.
The magistrate, after a recess, said the question of bail had to be decided by the Supreme Court.
On the constitutional issue raised, Mr Smith was given until April 18 to file the requisite documents concerning Archer Sr's challenge.
He will remain in custody until the Supreme Court decides otherwise.