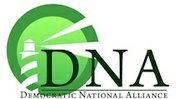 THE Democratic National Alliance has condemned an alleged sexual assault of a woman that was taped and circulated on social media over the weekend.
In a statement from the DNA's women candidates, the party called for "immediate action" against the perpetrators and accomplices of the "malicious" attack.
"It is imperative that we reiterate the fact that violence against women is not a women's issue, but a human rights issue," the statement noted. "We in the DNA align ourselves to the fundamental principles and goals set forth by the United Nations (UN) and in particular UN Women to ensure that women and girls everywhere can live in safety, peace and dignity in their communities."
On Tuesday, The Tribune reported that police have one man in custody in connection with the alleged sexual assault.
Senior Assistant Commissioner of Police Stephen Dean told The Tribune police are also questioning "several persons of interest" after the victim filed a formal complaint with the Royal Bahamas Police Force.
Two videos of the disturbing incident were posted on Facebook and also shared on Whatsapp over the weekend.
In one 26-second video, a fully clothed man is seen on top of the victim who is also fully clothed and appeared unresponsive as she lay on the street near some parked cars, in broad daylight. The man was laughing and speaking to two men, one of whom was taping the incident. The faces of the two men who were standing were never shown on camera.
In another video, about one minute and 30 seconds long, a man is seen performing a sexual act on the woman, who is now partially undressed, but still lying in the street appearing unresponsive.
"The actions reported in (Tuesday's) paper and described in the purported video that has been circulated via social media platforms are both disturbing and unacceptable and is contrary to our social, moral and spiritual foundation as a people and nation committed to living together in love, unity and service to each other," the DNA's statement noted.
"We call for swift and immediate justice on behalf of the victim and her family and call upon members of the government and civic society to render their knowledge and professional expertise to assist with the resolution of this matter.
"Further, in this age of technology and the growing incidence of cyber-crimes, we urge all Bahamians to discourage the practise of circulating obscene content or sexual assaults on women, men or children via social media with a view to respecting the dignity and privacy of victims and their family members. "The negative effects of rape are numerous and can result in emotional, psychological, and physical trauma with other damaging effects including victim shaming, bullying, the transfer of sexually transmitted diseases and unplanned pregnancies," the statement continued.