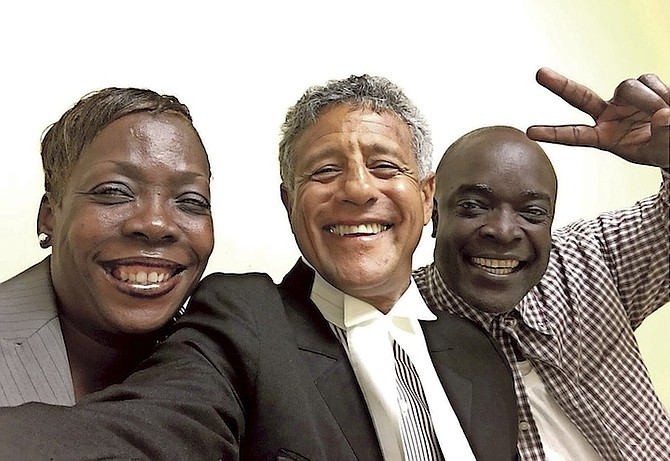 By LAMECH JOHNSON
Tribune Staff Reporter
ljohnson@tribunemedia.net
CRIMINAL libel proceedings were discontinued against a lawyer in Magistrate's Court yesterday.
Maria Daxon, a former police constable and vocal defender for the rights of police officers, had launched a challenge to the constitutionality of the offence on the law books.
She appeared before Magistrate Andrew Forbes last month for the expected start of her summary trial concerning two counts of intentional libel concerning alleged statements written about Commissioner of Police Ellison Greenslade and Senior Assistant Commissioner of Police Leon Bethell.
Fred Smith, QC, who appeared on Daxon's behalf, said he intended to file a motion in the Supreme Court challenging the intentional libel charge against his client.
As a result, the matter was adjourned to November 29 pending the outcome of the motion in question.
Yesterday, however, the magistrate and defence counsel were presented with a nolle prosequi (no prosecution order) signed by the attorney general and dated March 27.
The Crown, by law, could bring the case against Daxon at a future date if it wishes.
According to an originating notice of motion filed in Supreme Court on April 11, Mr Smith and Daxon sought relief from the Supreme Court for a number of reasons, namely that the charge against the latter was a breach of her constitutional right to freedom of expression.
The motion also sought an order that Magistrate Forbes dismiss the criminal libel proceedings and relief for "an order of certiorari to quash the criminal libel proceedings as being unconstitutional, void, illegal and of no effect" and a further declaration that Section 315(2) of the Penal Code "provides offence of criminal intentional libel is unconstitutional."
It was alleged that Daxon, between August 26 and August 30, 2016 wrote defamatory statements about Commissioner Greenslade and Senior ACP Bethell, which were likely "to injure and expose" the officers to "general hatred, contempt or ridicule."
In her initial arraignment last September, Daxon elected to have the matter heard in Magistrate's Court and pleaded not guilty to the allegations.
She was initially denied bail but a day later her lawyers Glendon Rolle and Wilver Deleveaux successfully applied for $100 bail in the Supreme Court.