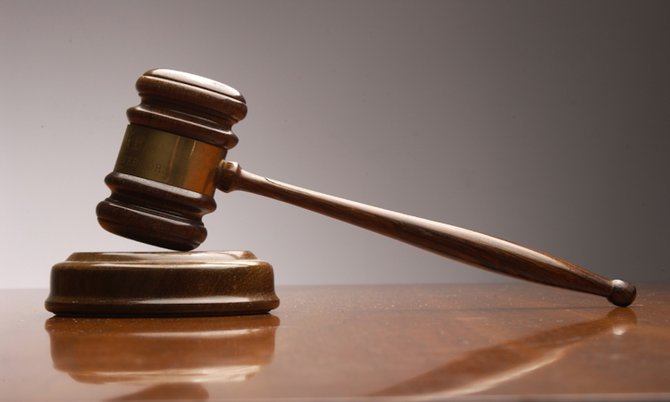 By LAMECH JOHNSON
Tribune Staff Reporter
ljohnson@tribunemedia.net
A MAN appeared in Magistrate's Court yesterday accused of being the culprit behind a number of recent thefts of more than $400,000 worth of high-end watches from local stores.
Akandi Gibson, 30, stood before Acting Assistant Chief Magistrate Subsusola Swain facing armed robbery and stealing charges that were allegedly committed between February 20 and March 20.
He was also charged with possession of forged currency, possession of forged documents and unlawful possession.
It is alleged that on Friday, April 14, he was found with a single counterfeit US $100 note, a CIBC Visa debit card in the name of Tony Gaiter believed to have been unlawfully obtained, and 36 counterfeit electronic cards that were intended to be used for fraudulent purposes.
Gibson denied the allegations.
Concerning the watch thefts, it is first alleged that on February 20, he stole from Hublot Boutique a black & gold Hublot diamond watch valued at $127,817.50, a white ceramic Hublot watch valued at $24,832.50, a white Hublot watch valued at $22,467.50 and a titanium Hublot watch valued at $24,617.50.
Gibson elected to be tried in Magistrate's Court on this stealing charge and pleaded not guilty when called on to answer.
It is then alleged that two days later, on February 22, he stole from John Bull Rolex Boutique Store, a yellow gold presidential Rolex watch valued at $45,950 and a white gold Rolex watch valued at $40,800.
The accused also denied committing this offence.
Gibson was further charged concerning a gunpoint robbery at Breitling Boutique on March 20, in which a Nativimer 18kt gold bracelet watch, a Chronoliner 18kt gold watch, a Naviliner 18kt gold watch and a Navitimer GMT watch, together valued at $115,000, were taken.
He was told that he will not be required to enter a plea to the armed robbery charge as the matter was to transferred to Supreme Court through presentation of a voluntary bill of indictment scheduled for June 5.
He will stand trial for the stealing and other charges on July 18.
Crystal Rolle, associate of Murrio Ducille, appeared for the accused in yesterday arraignment. Sgt Bridgette Strapp is prosecuting the case.