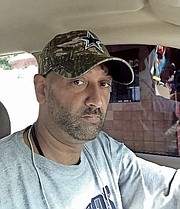 By Inigo 'Naughty' Zenicazelaya
PRIDE RESTORED
I must admit, despite it being the height of silly season and my intelligence being insulted daily by all the political minutia, that Team Bahamas' gold-medal performance in the mixed 4x400m relay to close out the IAAF World Relays on Sunday night was a welcome break from the norm and the grim reality of where we are truly as a nation.
It even restored some national pride I thought I'd lost somewhere along the way, thank you Shaunae Miller-Uibo, Anthonique Strachan, Steven Gardiner and Michael Mathieu.
Very impressive 3:14.02 performance, and probably the only 'gold rush' most sensible Bahamians will endorse.

Hats off to the organisers, and sponsors as well, for a job well done once again. It's always impressive to see the national stadium maximise its potential.
Now between the MOYSC and the MOT Sports Tourism units, the stadium schedule of events needs to be expanded with more sporting events added.
We've proven as a nation we have the facilities and hotel properties, along with experienced personnel in the respective departments in place, to produce a myriad of successful sporting events.
NFL DRAFT - THE
DALLAS COWBOYS
SELECT:
Well it's finally here, after weeks of measurements, jumps, lifts, squats and times.
Not to mention a boat load of false rumours and innuendos, the NFL DRAFT 2017 is upon us this Thursday (FYI I will be incommunicado) and despite going back and forth like a tennis match for about a month or so, here's who I think the Cowboys will select with the 28th pick of the first round.
Defence it is, but it's a cornerback and not a defensive lineman.
Yes this year's draft is loaded with both, so the most pressing need defensively wins out, Cowboys Nation let's meet our first round pick:
Kevin King – Senior – CB – Washington – 6'3" 200 lbs. – Oakland, CA
Career Stats: 164 Tackles, 9.5 Tackles for Loss, 6 Interceptions, and 22 Passes Defended
As the saying goes, you can never have enough cornerbacks.
For the Cowboys, this could not be more true.
The Cowboys lost their two starting outside cornerbacks from last season when Morris Claiborne signed with the New York Jets and Brandon Carr signed with the Baltimore Ravens.
Dallas must now fill that glaring void through the draft.
Orlando Scandrick and Anthony Brown are the Cowboys best two cornerbacks on the roster at the moment.
Both are solid but also come under six-feet tall. In a league that is increasingly getting taller on the outside, the Cowboys could use some length.
With that in mind, Dallas will be eyeing long, athletic outside cornerbacks who can cover the bigger receivers that the other corners on the roster cannot.
Meet Kevin King
CB Washington
Cowboy fans have been craving a cornerback with the ability to make game-changing plays on the outside.
As with any corner worth his salt, Kevin King also has enough speed to turn and run with a receiver down the field on deep pass plays as well as underneath routes.
As an outside cornerback in the NFL, you have to be physical and up for the challenge. King is famed for using his physicality and length to disrupt the receiver and quarterback's timing. Although angular, King is a willing tackler. He will stick his nose in run support which isn't the case for all cornerbacks.
Playing safety early in his college career helped his overall willingness and ability as a tackler.
Despite some questions about his closing speed, and his physical play may draw a few penalties early on in his career, the overall package can't be denied.
Overall, Kevin King checks all the boxes for what the Cowboys need early in this draft. Not only does he fill a positional need, but drafting him late in the 1st round is great value even in a draft stacked with defensive backs.
Now if Ruben Foster, linebacker from Alabama, falls to the bottom of the first round, then all bets are off, he will be the pick. (Yes, I just hedged my prediction).
Now with that out of the way, I can get to my 'libations practice' for the FIFA Beach Soccer World Cup.
• Naughty presents 'Mischief and Mayhem in da AM' from 6am to 10am, Monday to Friday and 'The Press Box' sports talk show on Sunday from 10am to 1pm, on KISS FM 96.1. Comments and questions to naughty@tribunemedia.net