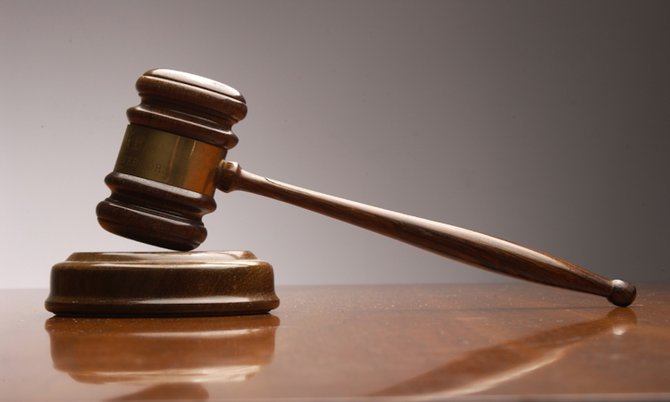 By NICO SCAVELLA
Tribune Staff Reporter
nscavella@tribunemedia.net
A JAMAICAN woman begged a Magistrate for "lenience" before being sentenced to over a year in prison for smuggling over three pounds of drugs into the Bahamas inside of her abdomen. 
Stacey Ann Harrow, 37, of Kingston, Jamaica, was sentenced to 12 months and 14 months on Friday after pleading guilty to one charge of importation of dangerous drugs and to one charge of possession of dangerous drugs with intent to supply. 
The sentences are to run concurrently, according to Magistrate Jeanine Weech-Gomez. 
According to the prosecutor, Harrow, a mother of four, swallowed 3.4lbs of marijuana in Jamaica before travelling to the Bahamas. Once in the Lynden Pindling International Airport, the prosecutor said Harrow was taken into custody after officers suspected her of having drugs on her person. 
After initially denying that she had anything conspicuous on her, Harrow was subsequently made to undergo an X-ray at the Princess Margaret Hospital, which revealed foreign objects in her body. 
According to the prosecutor, Harrow had to be medically induced to pass out some 81 clear packages of marijuana in the first instance, and the remaining packages in a second pass. 
She also had $103 at the time she was taken into custody, which Magistrate Weech-Gomez ordered to be confiscated and submitted to the Crown. 
Harrow, who the prosecution said admitted to swallowing the packages while in custody in Jamaica, and that she was to receive $700 for having done so, pleaded guilty to both charges. 
However, Harrow pleaded for mercy from the Magistrate, admitting that while what she did was "shameful", she is the sole provider for her four children, aged 10, six, four and one. Adding that she has been unemployed for two years and several months, Harrow tearfully told the magistrate that she is "beseeching for your lenience".
Nonetheless, Magistrate Weech-Gomez reprimanded Harrow for doing such a "reckless thing", which she said put her four children in a most "unfortunate position".
Magistrate Weech-Gomez said the 14-month sentence was "as lenient as I could be". At the conclusion of her sentence, Harrow is to be turned over to immigration officials for deportation. 
Harrow was one of three people arraigned for drug related charges on Friday, the other two being 41-year-old Tomico Horton and another Jamaican female, 25-year-old Chantell Brown. Horton and Brown, of Water Street, Big Pond, and Ridgeland Park West, respectively, were arraigned in connection with the seizure of nearly $400,000 of suspected marijuana in the Big Pond community on Wednesday. 
Both Horton and Brown faced one charge of possession of dangerous drugs with intent to supply in connection with Wednesday's incident, when officers seized a number of cocoa sacks and a children's backpack containing $390,000 worth of marijuana.
Both pleaded not guilty to the charge. 
They were subsequently remanded to the Bahamas Department of Correctional Services until Tuesday, when a date for their trial will be fixed.