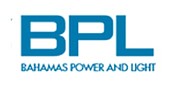 By NICO SCAVELLA
Tribune Staff Reporter
nscavella@tribunemedia.net
THE recent wave of power outages in Abaco were the result of "a series of tests" at Bahamas Power & Light's Wilson City Power Station, the utility provider said.
BPL, in a statement on Friday, said it was "necessary" to conduct the tests as it seeks to "improve our reliability and system stability."
BPL acknowledged that those tests resulted in "a number of repeated power outages on the island over the past ten days."
The statement by BPL comes just days after one hotelier told The Tribune that the repeated outages have turned potential visitors away.
Molly McIntosh, general manager of the Bluff House Beach Resort and Marina, said while the situation has become better since the July 7 holiday weekend, the power was "still going off for an hour or so every other day."
Additionally, one visitor, after seeing The Tribune's articles online, contacted this newspaper and complained that the outages were the worst his family had seen since visiting the Abacos from the early 1970s.
BPL, in a statement last month, acknowledged it was having challenges with its generation and distribution network in Abaco, adding that copper theft continues to be a "significant problem" responsible for a number of prolonged outages.
The company said it was working constantly to resolve issues responsible for the recent periods of supply interruption.
"BPL sincerely apologizes to its customers for the inconvenience caused during this time and remains committed to the continuous improvement of service to the island," BPL's statement on Friday said.
Last month, BPL blamed "copper theft" and "distribution challenges" for the constant power outages that have plagued Abaco.
At the time, Bahamas Electrical Workers Union (BEWU) President Paul Maynard called the frequent power outages in Abaco "disgraceful" and "unacceptable." He urged BPL to "overhaul the island's protection system", which he claimed has not been upgraded in 25 years.
Abaco residents also expressed their disgust on BPL's Facebook page, with some persons calling for a march to Parliament against the company.
Also last month, Works Minister Desmond Bannister said he has "serious concerns" with BPL's ability to "keep the lights on this summer."
At the time, Mr Bannister said he is already "looking to find new, alternative ways" of producing energy, including solar.