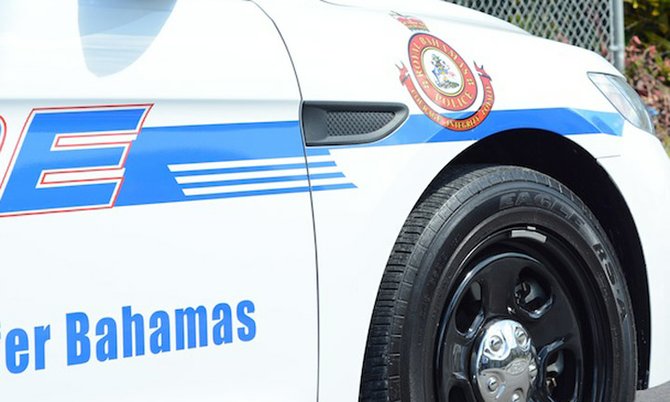 By NICO SCAVELLA
Tribune Staff Reporter
nscavella@tribunemedia.net
ASSISTANT Commissioner of Police Samuel Butler yesterday promised to ensure public safety at the upcoming Fox Hill Day/Emancipation Day celebrations, warning potential troublemakers that police "will tolerate nothing other than proper behaviour".
ACP Butler, during a press conference at the Fox Hill Park, invited "all and sundry" to attend this year's festivities without fear, vowing that attendees who do not "behave themselves" will be "immediately" removed by members of the Royal Bahamas Police Force.
ACP Butler also said police, who will be present at the events in "very large numbers," have already "strategically reviewed and canvassed" the Fox Hill community and are satisfied that all of their various "mechanisms" to combat potential incidents are "in place".
ACP Butler's comments come after a spate of violence in the eastern New Providence community.
Two men have been shot and killed in Fox Hill since July 5, and senior police officials have already pledged to conduct a walkabout in the area at least twice a month in response to shootings in the eastern New Providence community.
"We are satisfied that we have strategically reviewed and canvassed the community, we looked at all of our arteries, and we want to assure the public that you will be safe coming to this event," ACP Butler said yesterday. "We invite families to come out, police will be out in very large numbers. We will have our professional hats on. We will tolerate nothing other than proper behaviour.
"And so while we invite families and other individuals throughout our communities to come out and join the community of Fox Hill, we also send a strong message out to persons who seek not to behave themselves, you will not be a part of this event, we will be in place to remove you immediately. But we invite all and sundry to come out and be a part of it.
"We are pleased that all of our mechanisms are in place, our lighting, we'll have proper barricades, and we'll be properly directed to the artery to enter this event and we simply just want to let you know that it's going to be a very safe event, and the police will be here in support of this event.
According to Maurice Tynes, chairman of the Fox Hill Day Committee, this year's celebrations, which start today and end on Tuesday, will feature a youth seminar, a tour of the Fox Hill community for kids, a concert, steak-out, and Junkanoo rush-out featuring participation from all of the major Junkanoo groups.
The festivities will also feature an ecumenical service that will be attended by Governor General Dame Marguerite Pindling, as well as a luncheon for the elderly at the Fox Hill Community Centre. On Tuesday, which is Fox Hill Day, church services will be held at the constituencies various Baptist churches. There will also be "all-day activities" held at the Fox Hill Park on that day.
Shonel Ferguson, MP for Fox Hill, urged the public to attend.
"It's an exciting time for us here in the village and the surrounding areas of Fox Hill," she said. "We are moving more and more towards culture and heritage, and bringing in more of those elements that made Fox Hill such a signature and important part of the Commonwealth. Fox Hill is the cradle of so many exciting and wonderful things."
The Emancipation Day holiday is Monday, August 7.