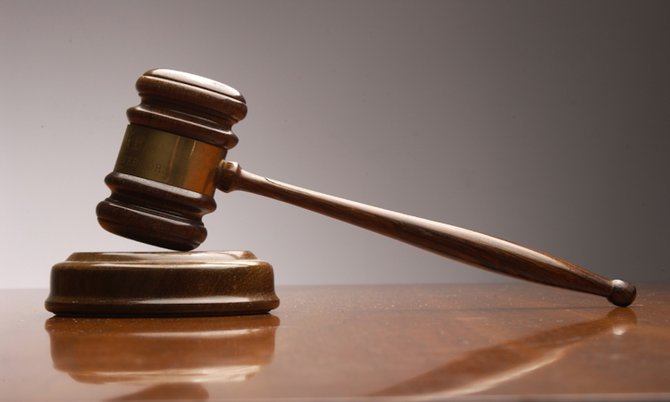 By NICO SCAVELLA
Tribune Staff Reporter
nscavella@tribunemedia.net
A FORMER police officer is seeking to appeal the commissioner of police's recent decision to discharge him from the Royal Bahamas Police Force allegedly because of his unwillingness to compromise a key component of his Muslim faith.
Maria Daxon, attorney for former Constable Bertram Bain, told The Tribune she has been instructed to file an injunction in the Supreme Court to stay the August 2 decision, which she alleged hinged on Mr Bain's unwillingness to shave his beard in accordance with the RBPF's grooming policies.
Ms Daxon also claimed Mr Bain's constitutional right to freely practice and/or change his religious beliefs have been breached as a result of his dismissal adding "the police force should conform to the Constitution, not the Constitution conforming to the police force".
She further questioned the circumstances surrounding and leading up to Mr Bain's termination, and also raised concerns that Commissioner Ellison Greenslade might have bypassed the protocol for dismissals outlined in both the Police Service Commission Regulation and the Police Act (2009) before terminating her client.
A copy of Mr Bain's discharge certificate obtained by The Tribune shows that on August 2, 2017, the officer of 17 years was discharged from the RBPF "in accordance with Section 7 (c) of the Police Disciplinary Regulations No 1965 and Section 21 (1)(c) of the Police Force Act 2009."
The discharge certificate noted that during his tenure with the RBPF, Mr Bain's "conduct and general character has been unsatisfactory." Mr Bain first joined the RBPF in 2000, and converted to Islam sometime in 2011.
However, Mr Bain, according to court documents obtained by The Tribune, claimed that his dismissal was the end result of his multiple attempts at having Commissioner Greenslade acquiesce to his pleas to adhere to the Muslim practice of not shaving one's beard while serving as a member of the RBPF.
According to an affidavit filed July 6, 2016, which lists Commissioner Greenslade as one of seven defendants, Mr Bain met with Commissioner Greenslade and/or other senior officials no less than three times on the matter, dating as far back as early 2015. And each time the relevant parties met, Mr Bain informed all present of his Muslim faith, according to the affidavit.
In one such instance, on June 10, 2016, and in the presence of current and/or former members of the RBPF's senior executive leadership team and other RBPF officials, Mr Bain "humbly requested the commissioner of police to assist with come accommodation Muslim practices to wear a beard." In the affidavit, Mr Bain said he did so "with humility and out of respect to consider awareness of my constitutional rights, and status as a police officer and as a Muslim."
This represented an immediate conflict, Mr Bain acknowledged in his interview with The Tribune on Friday, given the grooming policies of the RBPF and the reported Muslim practice of not shaving one's beards in reverence of Islam and its founding prophet, Muhammad.
Rules
A series of inquiries on the RBPF's grooming policy led to this newspaper being instructed by a senior police officer to refer to the grooming standards for RBPF cadets, which are published on the RBPF's official website. The officer said those stipulations also apply to all police officers.
According to those rules, male cadets are required to maintain a "neat and clean" appearance both in and out of uniform, regardless of location. Their hair must be of crew cut length (short) and must not touch the shirt collar at the back of the neck.
Cadets may sport hair that is of sufficient thickness to "reflect current hair styling, but shall not protrude over the ears," according to the website. "Trendy hairstyles" are prohibited. Cadets must be clean-shaven, and no sideburns or beards are allowed.
According to the affidavit, Mr Bain reported to the maintenance section of police headquarters from early 2015 to mid-2016, an area he suggested to The Tribune on Friday was more accommodating of his Muslim faith due to the 'back of the house' nature of the job and it not requiring him to be in standard police uniform.
However, on June 21, 2016, Mr Bain said he was instructed by Commissioner Greenslade to report to police headquarters, where he was informed by the police chief that he would be transferred from the maintenance section to the Elizabeth Estates Police Station, and thus required to be in uniform.
According to the affidavit, from that date up to June 23, 2016, Mr Bain was informed by three separate senior police officers that he had "defaulted" for either not complying with a "lawful order" to shave his beard, or not shaving while in uniform.
Two tribunals later, both of which he said he was found guilty for his refusal to shave his beard, Mr Bain said he was officially discharged from the RBPF.
"I know without a doubt what happened to me was a travesty, was unlawful, however the greatest travesty was not what happened to me, but it's what is being happening to the Constitution of the commonwealth of the Bahamas," he said. "When I know, and each and every Bahamian knows, that the sweat blood and tears that were shed by our forefathers to more or less seek this freedom for us, and leave it for us to maintain, and for us to allow any one person or one sect of people to destroy it, I think that's the greatest travesty of all."
Attempts to contact Commissioner Greenslade yesterday for comment were unsuccessful.
Nonetheless, in a letter addressed to Commissioner Greenslade dated August 3, 2017 and obtained by The Tribune, Ms Daxon bemoaned the "unconstitutional" decision to terminate her client.
In that letter, she said Mr Bain's termination came the same day her law firm, Dulwich Law Chambers, filed a notice of referral to case management, and that her client's termination also occurred despite an originating summons filed in 2016 for related decisions made in June and July of that year.
"This gentleman is a good police officer," she told The Tribune on Friday. "Always was a good police (officer). I used to work in (Central Detective Unit), he used to work in (Drug Enforcement Unit). Never had an issue. Other (officers-in-charge) were willing to work with him.
"He was allowed to do his prayer, they used to give him his lunchtime to go and do his prayer. But the commissioner of police, Mr Greenslade seems to have a problem with what's been going on," she claimed.
"Now we have to go back to the courts, ask the courts to put an injunction on the commissioner. This man has a family. He is the breadwinner, his wife is not working. Because this man decided to change his religion, that is a problem? It is unfair. There are many areas in the police force he could work in and maintain his religion."