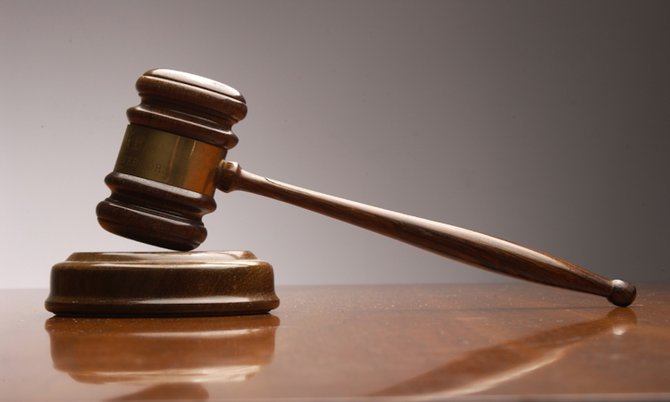 By LAMECH JOHNSON
Tribune Staff Reporter
ljohnson@tribunemedia.net
A MAN awaiting trial on a murder charge said he would submit an alibi to the Office of the Attorney General within 21 days.
Kevin Ramsey, 24, appeared in Magistrate's Court on Friday afternoon for a voluntary bill of indictment (VBI) presentation that would fast track his case to the Supreme Court to answer to charges of murder and attempted murder that were allegedly committed on April 21.
He was supposed to have appeared a day earlier for the presentation, but had not been brought down with his three co-accused Christakis Tucker, 22, Kelvin Clarke, 23, and Wilson Capita, 26.
Chief Magistrate Joann Ferguson-Pratt explained to Ramsey the contents of the VBI and his right to enter an alibi in court or in 21 days to the Office of the Attorney General.
As his three co-accused indicated a day earlier, Ramsey said he would submit his alibi in 21 days.
All four are now scheduled to appear in the Supreme Court before Justice Bernard Turner on August 18 to receive a date for trial.
It is there that they will be allowed to enter a plea to the allegations at their Supreme Court appearance.
Concerning the murder charge, it is alleged that the quartet, being concerned with others, intentionally caused the death of Patrick Acanthi Thompson.
They are also alleged to have attempted to cause the death of Terrance Rigby and PC 3825 Hall and are accused of being in possession of a black .45 XD-45ACP pistol and a HK submachine pistol.
According to initial reports from police, shortly after 4pm, a group of men were standing in front of a car wash on Market Street, near Palm Tree Avenue, when the occupants of a dark coloured vehicle pulled up and fired several shots at them before speeding off.
Thompson was hit and died of his injuries at the scene while Rigby was taken to hospital for treatment.
Police said officers chased the suspects into the Ridgeland Park area, where the three men fled on foot from the getaway vehicle. Police said they eventually caught them near a bushy area. Police also discovered a tech 9 automatic firearm and a .45 pistol.
They will be allowed to enter a plea to the allegations at their formal arraignment.