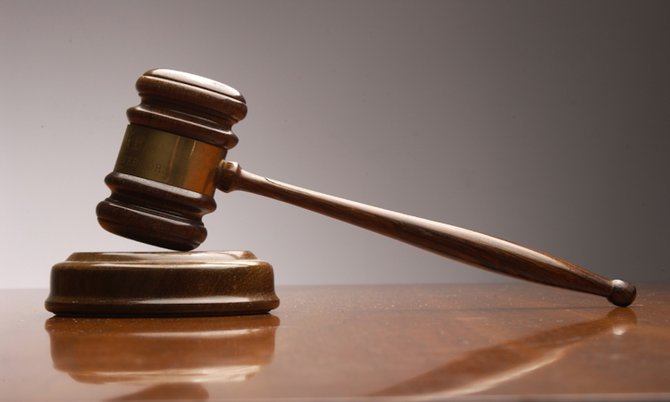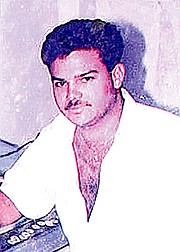 By NICO SCAVELLA
Tribune Staff Reporter
nscavella@tribunemedia.net
SUPREME Court jurors yesterday heard how home invaders allegedly feigned being members of the Royal Bahamas Police Force in their attempts to burglarise a Blair Estates home in 2014 when Blair resident Andre Cartwright was shot and killed.
Emma Cartwright, mother of the deceased, taking the witness stand before Justice Renae McKay, said she heard shouts of "police, police" from the other side of her home's interior door, which was being bashed in, just seconds after her son Andre, in a loud voice, commanded: "Stop! I have a gun."
So "authoritative" were the shouts of "police, police," Mrs Cartwright said she honestly believed RBPF members were on the other side of the door and that they might be on official business.
Glenn Cartwright, meanwhile in an emotional testimony that invoked sobs from family and friends of the deceased in the courtroom, described how shortly after 1am on the morning in question, he was awakened out of his sleep by loud "banging" and "crashing" noises coming from the direction of his home's front door.
He said he ultimately made it out of his bedroom when he noticed the inner door was being pushed in. According to Mr Cartwright, the inner door separates the bedrooms from the rest of the house. He said he always locks that door before retiring for the night.
When it became obvious the inner door would be compromised, Mr Cartwright said he pushed his wife into the bedroom for safety. Mr Cartwright said his son then pushed him into the bedroom, and consequently got in between his parents and the compromised inner door.
Mr Cartwright said he heard a brief exchange of gunfire, and eventually came out of the bedroom to see his son Andre stumbling backwards into one of the doorways on their side of the inner door. He said he noticed that his son was in "distress" and holding his chest.
Mr Cartwright said he subsequently tried to resuscitate his son, but he had already died.
Mr Cartwright said he sat on the bathroom floor with his dead son in his lap for an unknown amount of time, before going out the front door, falling on the grass and sobbing until his son's body was taken away.
The testimonies by Mrs Cartwright and her husband came on the first day of trial for Tiano D'Haiti, of Thompson Lane, and Kevin Andrews, of Montell Heights, in connection with Cartwright's murder which occurred October 28, 2014.
D'Haiti, represented by Jihraim Mangra, is accused of murder and attempted armed robbery, while Andrews, represented by Murrio Ducille, is accused of murder, attempted armed robbery and burglary.
According to initial reports from police, Andre Cartwright, 44, was at his Blair Estates home around 1.40am with his mother and father on the morning in question, when three men kicked in the door of the house.
When he heard the noise, the deceased got his licensed shotgun and went to investigate, police reported. He encountered the three suspects, one of whom was armed with a handgun, police said.
There was a brief exchange of gunfire, which resulted in the victim being shot multiple times. He died at the scene. One of the suspects was also shot, however, he and the other men escaped in a silver coloured Honda Accord, according to initial reports from police.
Mrs Cartwright, in giving her testimony, did not specify whether she saw a silver coloured Honda Accord leaving the scene. However, she did say that in her attempts to get help from neighbours, and while in the middle of the street, she saw what appeared to be car headlights shining from behind her.
She said she spun around and waved her arms frantically in an attempt to flag them down and ask for help. However, she said the car drove around her and left the area.
A neighbour, Richard Sweeting, also testified yesterday, saying after he heard what sounded like loud banging coming from outside of his home, he looked out one of his windows towards the Cartwright residence and noticed that their front door was open.
Mr Sweeting said he heard gunfire, and later saw two dark brown males leaving the home in a western direction "super fast." The first person he said, was about 5'10" with a medium build, wearing dark-coloured pants and something covering his head.
The second individual, Mr Sweeting said, was taller with a slim build, with dark-coloured pants, and also had his head covered with either a cap or tam. Mr Sweeting also said the second individual carried what appeared to be a dark-coloured handgun.
The trial continues today at 11am.