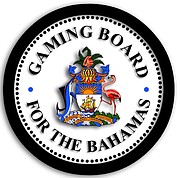 By RICARDO WELLS
Tribune Staff Reporter
rwells@tribunemedia.net
THE Minnis administration has been given seven days to reinstate those Gaming Board employees terminated this week or risk facing "some action" from a united and furious union movement.
"We want to say to the government, you said that 'it is the people's time,' we need to know which people and when is the time coming," Bahamas Public Services Union (BPSU) President Kingsley Ferguson said during a news conference yesterday.
"Let me put it this way, we are going to do what we have to do. We do not want to put a timeframe on what it is that may be necessary to do to get the government's attention – some action will be taken."
Mr Ferguson was backed by representatives from several other unions and the National Congress of Trade Unions Bahamas (NCTUB).
Yesterday evening, Gaming Board Chairman Kenyatta Gibson released a statement on the matter, saying some 30 employees were recently fired after a manpower assessment of the overstaffed agency.
Mr Gibson said over the past four years, staff at the Gaming Board increased by 40 per cent. He also said the entity is focused on engaging persons with a certain skill set who can properly regulate the gaming sector.
Earlier yesterday, when asked what impact the firings could have moving forward, Mr Ferguson said: "We are indeed concerned that if the government is exemplifying this type of behaviour, then it will be a precedent that the private sector may want to embrace."
The union leader said the Gaming Board matter will not go unchallenged and the BPSU remains adamant that all workers be reinstated.
He continued: "We want to make it clear that these persons who were terminated were actually permanent and pensionable employees, and the union takes grave exception to the manner in which the Gaming Board abused its power in unceremoniously terminating the employment of members of our bargaining unit.
"We would have communicated with the Gaming Board and suggested to them that they take a look at the industrial agreement which governs both us and them, that states whenever there is going to be any conditions of employment or the security of the employment of any of our members that there must be joint consultation between the two parties.
"Hence, none of this is taking place (legally). (This) is a breach of our industrial agreement. We are noticing that the Gaming Board is drawing reference to the Employment Act of 2001, which is a document that is only referred to when a contract is not in place.
"Industrial regulations of the Bahamas suggests, in section 51, that wherever an industrial agreement is in place it is a binding document, and we take exception to the blatant disregard the Gaming Board has had for our industrial agreement," Mr Ferguson said.
According to the BPSU, 17 employees, ranging from administrative assistants to revenue collectors and managers, were terminated this week. Last month, about 18 workers were sent home from the Gaming Board.
Mr Ferguson said the BPSU has made attempts to communicate with Gaming Board and labour officials, but has not received any sort of response or clarification.
"We would have asked (if more firings were to come) in the brief dialogue that we would have had when our shop steward was being terminated and the question was asked about six or seven times," he said.
"The acting secretary said it depends on how the board feels. That was what I was told and it was shocking to me that we are going on feelings when it relates to the well-being of Bahamians that would have put a government in place to carry out the mandate of the constitution which is the desires and wishes of the Bahamians people by the Bahamian people.
"We need to cause the government to understand that while these persons were hired, they too were hired and they too can be fired."
For his part, NCTUB President Bernard Evans called the terminations "shameful" and "embarrassing."
He continued: "While we have allowed this to go on for so long, this is enough. You asked about timeline, the BPSU is mandated by law to allow the process, I believe it takes about seven days to go through the process, but certainly after that seven days all gloves are off."
Mr Evans added that labour groups were trying to "restrain" themselves, but said the time is coming for them to "protest and protest loudly." 
Last evening, Mr Gibson explained the staff reductions at the Gaming Board.
"The Gaming Board of the Bahamas recently conducted a manpower review which made it patently clear that the gaming industry in the Bahamas had in recent years transformed into a more technologically based business than had previously existed.
"The regulatory needs of the industry have become more techno-centric than labour intensive. In short, the board required the services of more technology analysts and personnel with specific technological qualifications.
"In order to properly regulate this jurisdiction, the 21st century Gaming Board will require the services of persons with professional qualifications in information technology and accounting, in order to properly and correctly regulate the industry.
"To efficiently carry out its pre-existing and current mandate, the board's staff must be able to keep pace with the innovative and creative, avant-garde operators who populate the gaming industry of the Bahamas.
"In that vein, the board's immediate past human resources director, Mrs Georgette Johnson, was mandated to carry out the manpower needs analysis and upon her specific recommendation, the board has immediately disengaged the services of some 30 employees."
He said this group falls into three categories: recent new hires within the past two years; employees who are eligible for gratuity and pension; and contract workers.
"It should be noted, that during the past four years, the staff complement of the board has increased by approximately 40 per cent," Mr Gibson's statement added. "Unfortunately, some of those persons who have been engaged over that period and previously, are now ill-suited for the modern-day requirements of our current regulatory regime. Accordingly, best professional advice indicated that the board was severely overstaffed and that the future viability of the board as an effective regulator, with all of its regulatory obligations and responsibilities, required that changes, though stark and hard, had to be made.
"Let me say on behalf of my colleagues, that the decision taken to separate the board from these employees was a difficult and heart wrenching exercise. Nonetheless, it was a necessary one."
He said all those who were fired were paid "equitable and fair separation packages, with each and every one of their entitlements having been dealt with in a very generous fashion."
Mr Gibson said if any errors in separation payments were made, they would be corrected once brought to officials' attention.