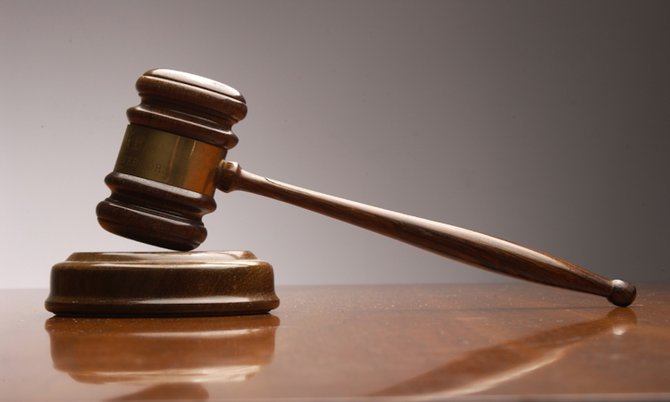 By NICO SCAVELLA
Tribune Staff Reporter
nscavella@tribunemedia.net
A 29-year-old man was sentenced to nearly 25 years in prison yesterday for having unlawful intercourse with a teenager girl who he had lured to his home through a fake Facebook profile.
Justice Bernard Turner sentenced Jamal Daniels to 24 years in prison concerning an incident that occurred with a 14-year-old girl in September 22, 2014. The sentence is to commence from June 22, 2017, the date of his conviction.
In doing so, Justice Turner expressed his intent to protect society from Daniels' "predatory" behaviour, and stated that despite Daniels being said to be "industrious" and "hard-working," he is still a "present danger" to young women in society.
Upon hearing his sentence, Daniels expressed verbal astonishment before taking a seat in the holding dock. Before doing so, however, he requested the transcripts of the trial, and indicated to the court his intent to appeal the ruling.
Daniels stood trial before Justice Turner earlier this year on the charge of unlawful sexual intercourse which he denied at his formal arraignment in January 2015 and again at the commencement of his trial.
It was the prosecution's case that Daniels lured the girl to his home on Carmichael Road through a fake Facebook profile.
The court previously heard how the complainant's Facebook friend "Quetell" suggested they both get tattoos at a parlour on Carmichael Road.
The complainant, now 17, took a bus to the parlour and as she was on her way there, a man who spoke with an American accent called her phone from a private number and asked if she was still coming.
The victim said when she arrived, she asked Daniels for "Quetell" – the name used for the fake Facebook profile – and was told she was in another room.
It was revealed in court Daniels started a tattoo on the girl's stomach but did not complete it. Instead, he held her down and raped her.
Police photographed the incomplete tattoo, which Justice Turner referred to yesterday as a "permanent scar" Daniels left on the complainant as part of his "elaborate" scheme.
Daniels did not testify in his defence following the close of the prosecution's case.
Viola Barnett prosecuted the case for the Crown while Allan Emmanuel represented Daniels.