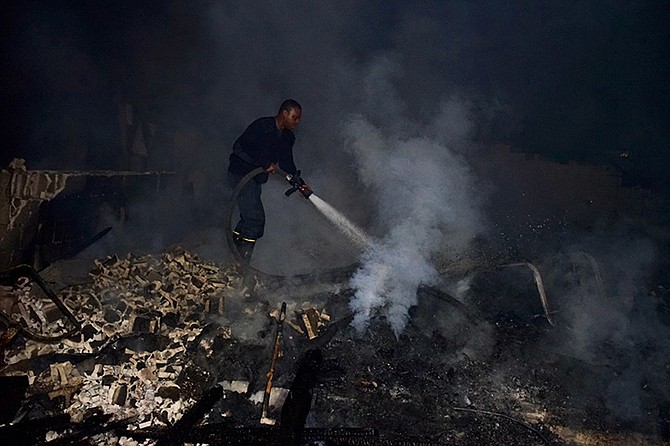 NINE people including a child are "homeless" after a fire ripped through four structures on Minnie Street last night, police said.
Superintendent Walter Evans, head of Police Fire Services, said police were called to the scene of a structural fire on Minnie Street, north of Cordeaux Avenue, after 7pm.
"When the first unit arrived, which was three minutes after we received this information, we met several structures fully ablaze and the call out was for all the available units on New Providence to assist in the extinguishing of this fire," Supt Evans said on the scene last night. "We discovered (after the fire was extinguished) that there were four structures which were destroyed, we had several vehicles which were damaged and four vehicles which were destroyed.
"There were four homes. . . and there are nine persons who are left homeless, eight adults and one child."
The dangerous blaze threatened nearby buildings, including a preschool and a woodwork shop, Supt Evans said, forcing firefighters to work quickly to contain and extinguish the flames.
Police did not say what caused the fire.
The investigation continues.