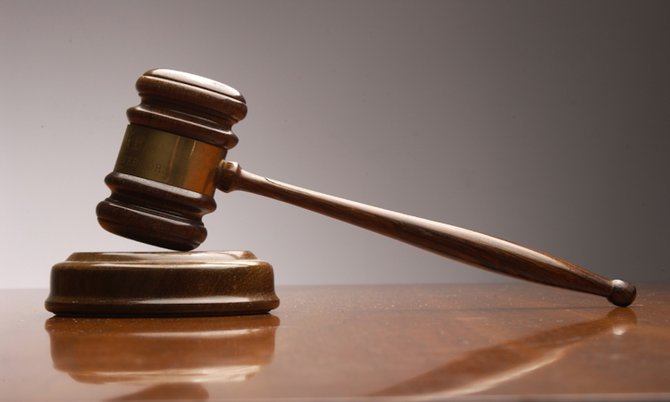 By RASHAD ROLLE
Tribune Staff Reporter
rrolle@tribunemedia.net
STATE Minister for Legal Affairs Elsworth Johnson supports enacting legislation that criminalises marital rape, he said yesterday.
Although he could not comment on the government's official position on the matter, he said he "holds fast to (his) belief" that "sexual intercourse without consent in any form is rape."
His statement came two days after United Nations Special Rapporteur on Violence Against Women Dubravka Šimonovic addressed the hot-button issue in a press conference where she said the legality of marital rape in The Bahamas is "a sign that something is deeply wrong."
Ms Šimonovic is expected to present her report on the status of human rights in the country when she addresses the UN Human Rights Council in June. Her report will focus on women and children.
Mr Johnson said a landmark Privy Council case in 1991 called "R v R" made the convincing case for criminalising spousal rape.
"(In that case) Lord Keith stated the decision was made on marital rape because the times have changed and we have to move with it," he told The Tribune on Sunday. "Cave man days are over where a lady is seen as property and her body, her will and right to choose belongs to her owner. You don't own anybody."
He said legislation criminalising marital rape, if brought, should be consistent with penalties on the books now for rape, including the possibility of life in prison for the people convicted.
The Ingraham administration aimed to criminalise all forms of marital rape in 2009 but the plan faced immense pushback and prompted uproar from religious leaders and many Bahamians. The Marital Rape Bill was ultimately shelved.
Nonetheless, Ms Šimonović revealed Friday that in her discussions with the Office of the Attorney General she understood that "necessary revisions are currently under consideration." Attorney General Carl Bethel could not be reached yesterday for his comment. In 2013, then-Attorney General Allyson Maynard-Gibson told the Human Rights Council in Geneva that the Christie administration was considering criminalising marital rape, but no decision appeared to have been made during the previous term.
And while the Bahamas Christian Council (BCC) opposed the Ingraham administration's efforts to outlaw spousal rape, former BCC President Dr Ranford Patterson said in 2013 that the organisation would support such legislation if emerges again. However, later that year some pastors were up in arms over false rumours the Christie administration's amendments to the Sexual Offences Act would sneak in provisions that criminalise marital rape, highlighting the religious community's divide on the issue as recently as 2013.
Yesterday current BCC president Bishop Delton Fernander said he would not give his personal view but will poll members of his organisation to see what their current position is.
As a physician, Health Minister Dr Duane Sands said yesterday he encountered women who were sexually abused in the context of their marriage.
"It is not lost on me that there is significant controversy about the issue of rape within the context of marriage," he said. "That has been a matter that has created a firestorm, debate, discussion, commentary but it is a matter that has to be ventilated publicly and not just because the international community is looking, but because we want to do what is right for the people of the Bahamas."
Deputy Director of the Crisis Centre Donna Nicholls said marital rape is prevalent in the Bahamas. Women, she said, seek counseling and call the centre's hotline for help but do not come out publicly with their stories.
"The perception in the country keeps women trapped," she said. "The silence enables the behaviour along with the concept that once you're married your body belongs to your spouse. We have to disrupt the dysfunctional narrative and see this for what it is. It's a real thing that affects the lives of many, many women every single day."
As an example of how marital rape can manifest, Mrs Nicholls said: "If you're in a marriage and you don't want your marriage to end for whatever reason but you know your husband has been unfaithful and has children outside marriage or you know he stays out late every night so you say look, 'I know of your indiscretions so you need to use a condom to have sex with me.' He may say, 'A condom with my wife? Your body belongs to me. You can't deny me of my conjugal rights.' I use that example because I know that's the most common example."
According to the Sexual Offences Act, a person could face up to 15 years in prison if sex is forced on their spouse under circumstances where there is a decree of divorce, judicial separation, a separation agreement or where the perpetrator has notice that such petitions have been presented to a court. Rape, according to that act which was enacted in 1991, is the "act of any person not under fourteen years of age having sexual intercourse with another person who is not his spouse" without their consent.