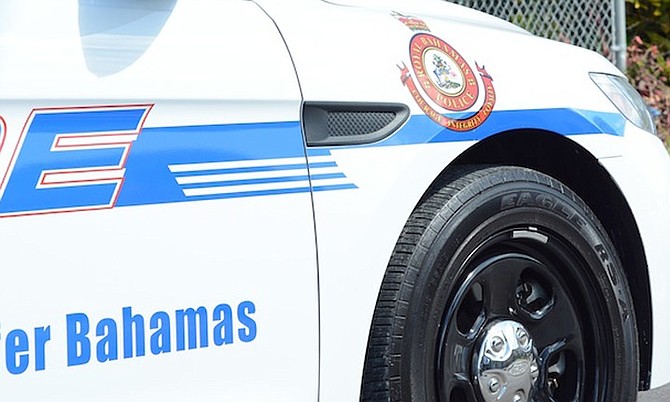 By RICARDO WELLS
Tribune Staff Reporter
rwells@tribunemedia.net
POLICE are appealing to the public for any information that could lead to the apprehension and arrest of two armed robbery suspects following a brazen attack at a liquor store on Friday.
During the incident, a video of which has since gone viral on social media, two armed bandits are seen storming into a Blue Hill Road liquor store shortly after 8pm where they forced customers inside to hand over various amounts of cash and other valuables.
In the short clip, two men sporting masks of some sort enter the store as a woman customer attempts to exit.
One of the armed men is then seen making a beeline for the register, while the second suspect forces the woman back into the store.
Once inside, the second suspect demands cash from store clerks before he appears to fire a shot towards the ceiling.
Now in fear for their lives, a few of the customers can be seen nervously cooperating with the masked men - handing over what was demanded of them.
According to police reports, the thieves were successful in robbing two people before fleeing on foot.
When contacted for the latest on the incident yesterday, police press liaison officer, Superintendent Shanta Knowles said police are "definitely seeking the public's assistance with information that could lead to the arrest of these men."
Anyone with information is asked to call police at 919, the Central Detective Unit at 502-9991 or the Crime Stoppers hotline at 328-TIPS.