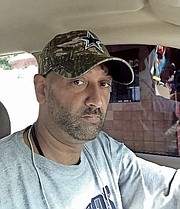 By INIGO 'NAUGHTY' ZENICAZELAYA
THREE weeks ago you all called me crazy, some Dolfans even called 'Sandalinds' telling them to come for me, when I predicted my Cowboys would win their last 5 games and make the playoffs as a Wild Card, the 6th and final seed in the NFC.
Three straight wins for the Cowboys, and suddenly I'm not as 'loopy' as it first seemed. Now at 8-6, the Cowboys are still pursuing the playoffs, but they will need some help, like I stated three weeks ago.
HELPING
HANDS
Dallas needs to defeat the Seahawks in Week 16. Nothing else matters unless that happens, because both teams will enter the clash at 8-6.
A seventh loss will effectively eliminate both teams from the postseason.
Even if Dallas moves ahead of Seattle, the New Orleans Saints and Carolina Panthers are each 10-4 with a game remaining against the hapless Tampa Bay Buccaneers.
An 11th win would put both franchises out of the Cowboys' reach, so their primary focus is hoping the Atlanta Falcons lose two of their next three games.
The Falcons own the head-to-head tiebreaker after smashing the Cowboys 27-7 in the first game of Ezekiel Elliott's suspension.
Dallas cannot advance to the postseason if it holds the same record as Atlanta.
Heading into Week 15 against the Buccaneers, the Falcons still must play the Saints and Panthers.
So, it's not unreasonable or too far fetched to think the Falcons could finish the campaign 9-7.
After taking on the Seahawks in week 16, Dallas takes on the Philadelphia Eagles, who have clinched the NFC East, in Week 17.
It's a strong possibility the Eagles will rest several key players, so the Cowboys in effect could possibly cruise to a win.
WAIT THERE'S
MORE
A 10-6 record doesn't guarantee a playoff berth for the Cowboys.
If the Detroit Lions win twice to end the season, Jim Caldwell's team would be 10-6 and earn the tiebreaker by virtue of win percentage in common games. ( I think Mr Rodgers and the Packers, play spoilers the last week of the season in Lambeau Field.)
IN A NUTSHELL
Dallas must beat both Seattle and Philadelphia while Atlanta loses twice and Detroit once.
It's really the only conceivable scenario, and still quite doable. I know, I know, I'm as crazy as bat!!
PERSEVERANCE
On another note, hats off to Jacksonville Jaguars WR Jaydon Mickens, who caught two touchdowns on Sunday, and he's become a special-teams dynamo for them in recent weeks.
Surprisingly though, until very recently, he was living out of his car, rather than signing a lease.
Mickens was cut by the Oakland Raiders back in September.
He didn't have any idea of how long he'd be in Jacksonville, so the thought of being tied up in a lease was not appealing.
"You can go into an off-season without a cheque for six months. I would rather save every cheque, even if I'm on the practice squad for the whole year, and have something to fall back on," Mickens said recently.
It makes sense from a financial perspective, especially for a young, unproven player who might not last long in the league.
Though, Mickens says he didn't really let many people know about his situation, so his teammates had no idea he was sleeping in his car every night.
"I came from nothing, I've been through a lot worse." Mickens added.
Things are a bit more concrete for the 23-year-old former Washington Huskies receiver. He's the first returner in Jaguars history to win two AFC Special Teams Player of the Week awards, the second of which he landed earlier this week following his 72-yard return against the Seattle Seahawks on Sunday.
He's averaging 13.1 yards per punt return, good for second place in the NFL.
Truly inspirational, thank you Jaydon Mickens.
RULES, RULES,
RULES
Finally I have clarification from the NFL rules and competition commitees respectively, regarding yesterdays controversial call in Pittsburgh. Here's an excerpt of the press release I received from the NFL.
According to RULE 63A in the NFL Rulebook:
- A player is NOT allowed to score a touchdown at the end of the game to defeat the Patriots. Therefore Steelers TE Jesse James catch was ruled an incompletion.
• Naughty presents 'Mischief and Mayhem in da AM' from 6am to 10am, Monday to Friday and 'The Press Box' sports talk show on Sunday from 10am to 1pm, on KISS FM 96.1. Comments and questions to naughty@tribunemedia.net