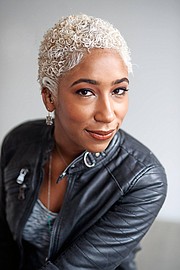 By Alicia Wallace
At this time of year, before looking forward and making plans for a better, more productive and successful year, it is wise to review the previous 12 months.
This year has been particularly interesting given it was an election year and we saw a record number of independent candidates, several political parties and a landslide victory for the Free National Movement. The May 2017 change of administration filled some with hope while satisfying others that the Progressive Liberal Party was rejected without question and left with four seats in Parliament. Some of us were concerned about what the imbalance in Parliament would mean for the country. Now it seems more are beginning to understand our line of thinking.
It had been said before, but this year's general election was a clear demonstration and evidence of the inadequacy of the two-party system and our election practices. We are now at a point where we want to be able to choose our Members of Parliament without endorsing the party leader. We want to be able to vote for an independent candidate and still help choose the Prime Minister. We want to be able to participate in advance polls as needed, to vote from abroad when The Bahamas is still our home, know our constituencies and participate in an organised, drama-free process.
We need to know candidate and party positions on critical issues like taxation, immigration, gender equality and the death penalty. We need to know how much political parties are prepared to acquiesce to non-essential entities like the Bahamas Christian Council and whether or not they will extend the same courtesy to other religious groups.
We need evidence of their willingness to enter discussions with advocacy groups and organisations representing underserved communities. We need to know their plans for governance; not just a bulleted to-do list, but comprehensive plans that speak to execution, necessary partnerships and requisite processes, policy changes, legislation and constitutional amendments to meet their goals.
We may now have less party loyalty than ever before. We also have four years to make this clear to current Members of Parliament and prospective candidates in the 2022 general election. The FNM is still on its high horse, the PLP is still licking its wounds, the DNA has disappeared along with all other parties and independent candidates are, for the most part, back to their regularly scheduled programmes.
Who is still doing the work they claimed was of the utmost importance to them? Who has kept the promises they made a few months ago? How are they living their mandates and how are they not? Who have we allowed to use us for our numbers and power, all for their own gain?
This is the time to assess parties and candidates — outside of the election season. This is also the time to get clear and be clear about what we need as a country. Starting now would give us a significant advantage. We could spend the next few years holding the FNM accountable and making demands of the administration and calling on the Opposition to stand with us while creating our own agenda for 2022.
We often think of ourselves as a nation in its infancy, but we have significant talent, skill, intelligence and expertise in The Bahamas and the diaspora to bring collective vision to fruition. It requires an exercise of national reflection, visioning and community-driven action. We know we have the numbers; we need to understand how that translates to power and use it with vigour and certainty.
Before we can mobilise ourselves, get buy-in from other community members and carry out our own agenda, we need to be honest with ourselves. What do we truly believe in, without reservation? How do we identify, as individuals and how do we see ourselves fitting into the whole? In what areas are we likely to discriminate, or excuse discrimination by others?
If you believe women should have the right to vote, but not to say no to sex within marriage, you need to ask yourself some questions about the way you view women and their rights.
If you believe murder is wrong, but the death penalty is an appropriate punishment, you need to ask yourself some questions about your views on the value of human life, rights versus wrong, and, if relevant, which segments of religious text are more important, relevant, or correct than others.
We talk about thin lines all the time, and we need to know where ours are, and why. Only then can we ask the most critical questions of current and prospective representatives and determine whether or not they deserve our support and will appropriate reflect our views on the national, regional, and international stages.
In holding government administrations to account, we sometimes forget or wilfully shirk our personal responsibilities as citizens of The Bahamas. It is not good enough to realise there is poor representation of women in Parliament after the election results when the winning party only put forward four women — the least of the major parties.
It is not good enough to rebuke the Minister of Social Services and Urban Development's stance on marital rape while tithing in a church whose leadership does not believe married women have bodily autonomy.
It is not good enough to use hashtags and link to articles about Jean Rony when you pay migrant workers below minimum wage and complain about their children attending the same school as yours. Are you all in, or not in at all?
As 2017 comes to a close and we stare down the start of 2018, perhaps we should take some time to study the Bahamas Christian Council. What other group has been able to penetrate successive government administrations? Who has been able to pause, halt, or force more than the BCC? This group infringes on the rights of Bahamian people, but because of its name and membership, it is able to scare political parties and leadership into acting in its interests which are seldom the interests of its membership.
The BCC has recognised its power, and it is not afraid to use it. It is not worried about offending anyone outside of its constituency. It is single-minded in its approach and action. It is unmoved by our calls for it to respond to issues like incest, child abuse and domestic violence, continuing on its path to preserve what it deems to be Christian institutions like marriage.
Perhaps what is needed is for the rest of us to be as dogged, unrelenting and consistent in our advocacy. We need to refuse to be moved or silenced. We need to be unapologetic in our exercise of full citizenship and in the fight for the expansion of the rights of all human beings living, visiting, studying and working here.
Maybe we can figure out how to do it before the first day of a new year. Again, we have four years to make our voices heard and presence felt, marching together to a common loftier goal (not to be confused with individual goals on one march).