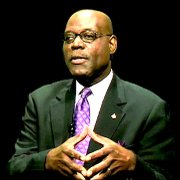 By RASHAD ROLLE
Tribune Staff Reporter
rrolle@tribunemedia.net
PRESS Secretary Anthony Newbold admitted yesterday the Minnis administration has hired people on contracts worth more than $100,000 per year.
In July, during his national address, Prime Minister Dr Hubert Minnis announced that as part of his government's cost-cutting measures, there would "be no renewal of contracts for emoluments which exceed $100,000 per year."
This, Mr Newbold said in a statement to The Tribune yesterday, does not mean the new administration won't hire people above such a threshold.
"The government is systematically reviewing all the human resources needs, particularly the significant number of consultants hired by the former administration," Mr Newbold said. "Unless there is a demonstrated need––and the person has the commensurate skill set that underlies their salary––the government is not renewing their contracts. Yes, the government has in exceptional cases hired persons and consultants at that level since taking office. These are in places where there is a clear need and market rate for the talent is simply at a premium level."
Mr Newbold did not provide requested information on how many people hired on contract by the former Christie administration received emoluments of at least $100,000 and have either since had their contracts terminated or renegotiated.
During his July address, Dr Minnis also announced all government ministries would have their expenditure cut by ten percent.
"There will be no new public sector hiring at this time," Dr Minnis said at the time.
Mr Newbold did not respond before press time yesterday to whether the government's hiring freeze has remained in force.
"We must get our financial house in order," Dr Minnis said during his address months ago. "We must reverse the arc of government deficit and debt… Unlike the former head of government, I will be extraordinarily more vigilant in ensuring that my ministers adhere to their budgets and to financial constraints."
The Central Bank reported in October that the 2017-2018 first quarter deficit was down by almost $19 million compared to the same period last year.
"Underlying this development was a $17.1 million (3.2 per cent) decrease in total expenditure to $517.7 million, together with a $1.7 million increase in revenue to $452.2 million," the report noted.