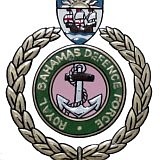 By SANCHESKA DORSETT
Tribune Staff Reporter
sdorsett@tribunemedia.net
THE Department of Immigration will deport 114 Haitians today and charge 14 people who were caught in Bahamian over the holiday weekend.
The Royal Bahamas Defence Force previously announced it apprehended more than 100 migrants in two separate exercises on Saturday and Tuesday.
Most of the migrants were Haitians who were found aboard a sloop near Inagua on Saturday. The vessel which originated from Île de la Tortue, Haiti, had a total of 87 migrants - 72 males, 12 females and three children - on board.
On Tuesday morning, 14 foreign nationals from five countries were apprehended for illegal entry into the Bahamas by members of the RBDF's Harbour Patrol Unit.
The vessel and its crew were subsequently taken into custody. The foreigners, consisting of nine Ecuadorians, one Colombian, one Dominican, one Jamaican and one American were later handed over to police and immigration officials for further investigation.
"Those 14 individuals will appear before the courts and be charged with overstaying and illegal entry," head of the Department of Immigration's Enforcement Unit, Kirklyn Neely said.
"We are sending 114 persons back to Haiti at a cost of $40,000. We are also keeping an eye out for the remaining four boats we expect to come to the Bahamas before the end of the holiday season. We got good information that they are on the way and so we have our guard up."
Mr Neely said to date, the Department of Immigration has deported nearly 7,000 persons this year.
Last week, Mr Neely doubled down in defence of his department's practices, expressing distaste over the outcome of recent court proceedings.
In an interview with The Tribune, he said immigration officers have no intention of changing the way they apprehend illegal immigrants and will instead be "stepping up" efforts despite criticism from human rights groups.
The Department of Immigration intensified its apprehension efforts in November after a large empty sloop was discovered on the shoreline of Adelaide Beach.
One month later, a boat "loaded" with Haitian migrants landed near Clifton Pier, about three miles from Coral Harbour. Immigration officers and other authorities spent the following days combing the area for the migrants. The RBDF said 57 people - 43 men, 11 women and three children - were taken into custody and transported to the Carmichael Road Detention Centre as a result of that sloop landing.
The immigration sweeps angered president of Rights Bahamas, Fred Smith, who has written to members of the government expressing displeasure about the "complete and intentional" breakdown of the rule of law regarding the actions of immigration officials and the RBDF.
In October, Prime Minister Dr Hubert Minnis gave illegal immigrants a December 31 deadline to leave the country voluntarily or face being "aggressively pursued and deported." Last week he reiterated the call, saying undocumented migrants must leave the country by the end of the year or apply for legal status.