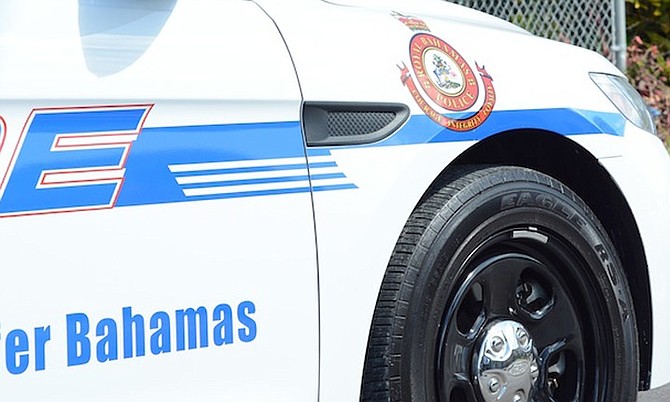 THREE men are in police custody in connection with the discovery of $1.6 million worth of marijuana in Andros on Thursday.
The incident took place shortly before 6pm in the Mangrove Cay area.
According to Superintendent Jameal Ferguson, Head of the Drug Enforcement Unit, officers went to waters off Mangrove Cay after receiving an anonymous tip.
"Around 5.45pm DEU officers along with the police support unit, acting on information, along with officers from South Andros, went to waters in the Mangrove Cay area where they intercepted a 32-foot type vessel with three adults males onboard," Supt Ferguson said.
"The men, one Jamaican and two Bahamians were taken into police custody. While searching the vessel officers discovered a quantity of croker sacks and black duffle bags with a quantity of suspected marijuana men were arrested and brought to New Providence where they are expected to be charged."
The drugs weighed 1,606 pounds and have an estimated street value of $1,606,000.
The discovery comes a little over a week after police discovered three marijuana fields in Andros.
According to reports, DEU officers along with a DEA agent went to an area near Owens Town where they uncovered three marijuana fields. An estimated 4,000 marijuana plants were uprooted.
One week earlier, local officers and US agents uncovered as estimated 10,300 marijuana plants from two fields in the same area.
No arrests were made. Investigations are ongoing.