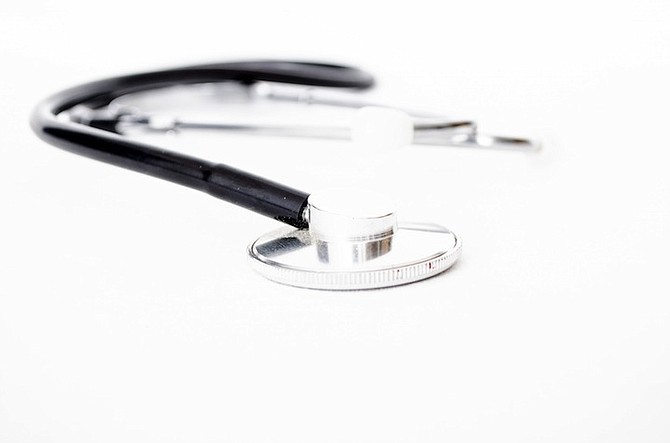 By LAMECH JOHNSON
Tribune Staff Reporter
ljohnson@tribunemedia.net
THE Free National Movement said it would, if elected to office this year, implement a functional National Health Insurance plan with a robust catastrophic healthcare component.
It was one of several measures proposed in the party's manifesto on healthcare that was published on its website this weekend concerning the maximisation of the quality of care to patients.
The proposal also follows after the launch date for the current government's $100m primary care phase of NHI had been delayed to May 2017, according to notes obtained by The Tribune from the recent meeting of the Universal Health Coverage (UHC) Stakeholder Advisory Council.
The primary care phase was initially supposed to be launched in April of last year, but has since been postponed several times.
Last week, government officials announced the launch of National Health Insurance's primary care physician registration.
However, there was still no clear indication by NHI officials as to when that registration process was expected to be completed, which is what has to happen for the commencement of the second phase of NHI, enrolment, to be fully realised.
The FNM, in its 2017 Manifesto, said "all Bahamians should have easy access to affordable excellent healthcare and during our term in office we will as a priority upgrade the present health infrastructure, ensure easy and affordable access by all Bahamians to primary, secondary and tertiary, including critical care, provide patients with the right to choose, develop a system that is viable and sustainable (and) embrace a national healthy lifestyle programme to entrench a preventative and wellness strategy to effectively deal with the scourge of the many related lifestyle illnesses".
"In order to maximise the quality of care, an FNM government will implement a functional NHI plan with a robust catastrophic healthcare component."
The FNM further proposes to "fund, construct and open" a national blood bank, establish an independent facility for the coroner, build an adequate national morgue and "continue its programme of upgrading healthcare facilities across The Bahamas to provide an ambience and standard of care appropriate for the 21st century."
A new emergency room, step-down unit and maternal child health wing at the Princess Margaret Hospital is also promised in the Manifesto as is the creation of new medical wings and an intensive care unit (ICU) at the Rand Memorial Hospital in Grand Bahama.
Education
The FNM's manifesto also addressed an area of key concern, namely education and the safety and security of school campuses.
The FNM, if elected to office, said it would "ensure that effective security protocols are established and properly trained security personnel are in place and managed at all public schools, utilise metal detectors to screen all personnel and the schools' parameters, increase police presence during critical hours before and after school at campuses and school routes to prevent and intervene in potential conflicts (and) enhance the use of CCTV and other technology with real time monitoring of school premises".
The political organisation also acknowledged the areas of challenges in the country's educational system as addressed in the "Working Draft of the 2016 National Development Plan Secretariat" namely: national skills deficit, substandard numeracy, literacy and oratory levels, lack of inclusiveness in the society and education and unemployment.
The party proposes to "end social promotion in the school system, increase investment in education (through) human resources and training, private sector involvement and technical and vocational training."
The FNM also said the challenges will be addressed "by greater investment in the continuous training, re-training and professional development of teachers and educational professional, increased expenditure on educational infrastructure to reduce class sizes and provide greater resources for the education establishment."
There is also need for increased investment in technical and vocational education in high schools, the manifesto stressed.
The FNM also proposes to amend the Education Act to mandate pre-school learning for all children two and a half years old and promises to institute a "mandatory apprenticeship scheme for all 10th through 12th grades."
All qualified students should be able to access a tertiary education with the necessary financing through scholarships, grants and tax incentives, the document added.
Last week, Education Minister Jerome Fitzgerald said the onus for recent violent incidents on school campuses must fall on the wider society, further lamenting that officials have done everything they can to stop school violence.
Mr Fitzgerald, in his first public comments on violent crimes at school campuses since the stabbing incident at the Government High School campus in January which left one teen in critical condition and two others with injuries, said the presence of police and heightened security forces have dramatically "cut down" incidents but the core issues spurring these matters had to be addressed in the community.
Stressing how key "vigilance" has been for the staff and personnel at school campuses, the Marathon MP said schools have now grown to mirror every occurrence seen throughout society.
More on the FNM's proposals on education and healthcare can be found at ourfnm.org.