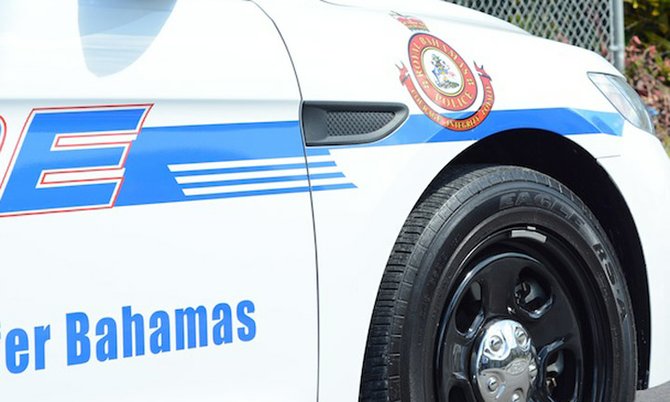 By SANCHESKA DORSETT
Tribune Staff Reporter
sdorsett@tribunemedia.net
TWO security officers at C C Sweeting Senior High School were tied up and held at gunpoint while four masked men robbed the school of cash and electronics before leaving them gagged and bound for nearly four hours.
The robbery took place shortly before 2am Tuesday and marked the third school robbery in Nassau in less than a week, according to Education Director Lionel Sands, who said it will cost tens of thousands of dollars to repair "extensive damage" to the schools.
In addition to the latest robbery, Assistant Commissioner of Police Stephen Dean said early Monday morning four armed men robbed two security guards at Anatol Rodgers High School of a car and personal items. In addition, Mr Sands said the suspects stole a brand new security system from the school, worth a little over $10,000.
A few days earlier, Mr Sands said C H Reeves Junior School was also vandalised and security guards there were also tied up and robbed.
ACP Dean said police are unsure if the robberies are related.
In the latest robbery, ACP Dean said four masked men "jumped the fence" at C C Sweeting and tied up the security guards before raiding the campus.
The guards were discovered bound and gagged around 6am by other security officers who came to relieve them of their duties.
"The four men jumped over the fence and held the guards at bay," ACP Dean said. "They robbed them of cell phones and cash and then searched several classrooms in the school.
"It is unclear what the men took, it is still early in the investigation. The men were not harmed but were taken to the hospital to be checked up. They were examined by doctors because they were shaken up. These are not young men, they are elderly persons. That is why we must get these persons. These guards are the people who give their life for country and make this sacrifice when many of us are sleeping so we must do all we can to find these persons."
In a short statement, the Ministry of Education said that C C Sweeting closed at 11.30am Tuesday due to a "major break in at the school."
Meanwhile, Mr Sands said the suspects "extensively damaged the school" and also stole about $2,000 in cash.
"We fear these men are targeting schools, for what reason, I don't know," Mr Sands said.
"A similar thing happened at Anatol Rodgers and at C H Reeves. At Anatol they took down the security cameras and took them with them and just as we were trying to recover, this happened. We are getting extra security but it is a terrible feeling that these men who put their lives on the line are just sitting ducks.
"These cowards are robbing these schools around two and three am when the schools are most vulnerable. This is thousands of dollars in furnishing, and now we have to also replace a brand new security system valued at over $10,000 that was not even a month old.
"We still have not determined the extent of the damage at C C Sweeting but I can guess it will be in the thousands as well."
Anyone with information on any of these robberies is asked to contact police at 911 or 919, the Central Detective at 502-9991 or Crime Stoppers anonymously at 328-TIPS.