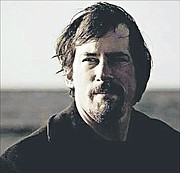 By LAMECH JOHNSON
Tribune Staff Reporter
ljohnson@tribunemedia.net
TRANSCRIPTS were still unavailable yesterday when three men, who were previously spared the death penalty for the murder of American sailor Kyle Bruner, returned to the Court of Appeal for a status hearing.
Craig Johnson, 24, Anton Bastian, 23, and 25-year-old Marcellus Williams appeared in the appellate court for a mention hearing concerning the Crown's challenge to Justice Indra Charles' decision to impose a 45-year sentence for Johnson and 40-year sentences for his fellow convicts instead of the ultimate punishment on the law books that had been sought at the penalty phase of their trial in May of 2016.
The trio, meanwhile, intend to contest their convictions.
However, all legal parties present at yesterday's mention hearing were still without the transcripts from the trial.
Dame Justice Anita Allen said that the court reporting unit requested an additional two weeks to complete the request, resulting in the matter being further adjourned to March 16.
In November, 2015, a jury returned unanimous guilty verdicts for Johnson, Bastian and Williams for Bruner's murder. The men were further convicted with 32-year-old Jamaal Dorfevil on two counts of armed robbery as they were alleged to have held up two women with a firearm, robbing one of $150 cash, her $3,000 handbag and the other of cash, a handbag and an iPhone.
Justice Charles had been urged by the Crown to sentence the three to death for their role in the events that led to Bruner's fatal shooting on May 13, 2013.
Instead Johnson was sentenced to 45 years imprisonment for murder and 12 years for each of the two counts of armed robbery of which he was convicted.
Bastian and Williams received 40 years for murder and 12 years for armed robbery.
Their sentences were ordered to run concurrently from the date of conviction. They were credited for the time spent on remand. All three have been in custody since May 2013.
Attorneys Ian Cargill, Roberto Reckley and Christina Galanos appeared for the trio in the appeal while Eucal Bonaby and Randolph Dames appeared for the Crown yesterday.