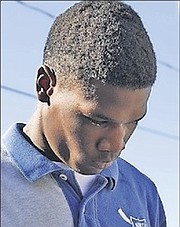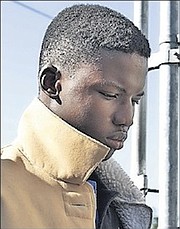 By LAMECH JOHNSON
Tribune Staff Reporter
ljohnson@tribunemedia.net
TWO teens were remanded to prison yesterday after they were accused of a foiled abduction and gunpoint robbery.
Dameko Nottage, 18, and Sayon Campbell, 19, appeared in Magistrate's Court facing a charge of attempted abduction and two counts of attempted armed robbery concerning an incident on Tuesday, February 7.
It is alleged that the pair, while armed with a handgun, attempted to rob a man and a woman.
It is also alleged that they attempted to abduct the woman with intent to have sexual intercourse with her.
Neither accused was allowed to enter a plea to the indictable offences, which will be tried in the Supreme Court.
They are expected to be served with voluntary bills of indictments on April 18 forwarding the case to the higher court for trial.
Due to the allegations against them, the two teens were denied bail and remanded to the Department of Correctional Services. However, they were advised of their right to apply for bail in the Supreme Court.
Before the conclusion of their arraignment, their lawyers Ian Cargill and Crystal Rolle noted that their clients had allegedly experienced police brutality during their time in custody, were forced to sign statements and participate in staged videotaped record of interviews.
Due to the lateness of the arraignment, the chief magistrate ordered for the accused men to be taken to Princess Margaret Hospital to be seen by physicians.