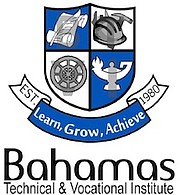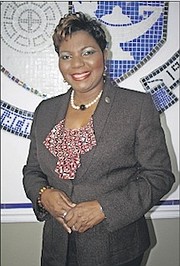 By ALICIA THOMPSON
During these economically challenging times, students pursuing technical education may have questions about affording tuition, fees, books and tools while at the Bahamas Technical and Vocational Institute (BTVI).
BTVI's goal is to offer 'Affordable Excellence!' There are a variety of options for students, ranging from traditional financial aid to scholarships.

Here are responses to frequently asked questions about BTVI's financial aid process:
I want to attend BTVI, but not sure I can afford it. Who can I contact to apply for a scholarship or financial aid?
Financial assistance is available to students via:
• BTVI's Financial Aid programme – Applications can be obtained from the Financial Aid Office, complete and return to Tamara Knowles.
• Private scholarships – Applications can be obtained from BTVI's Office of Fund Development, completed and returned to Alicia Thompson, Associate Vice President of Fund Development.
• Ministry of Education Science and Technology (MOEST) – Applications can be obtained and submitted to their Scholarship and Loans division.
• Department of Social Services and Community Development – Submit an application to the office nearest you.
What's the process to receive a scholarship or financial aid?
Private scholarships require a completed application and supporting documents, proof of financial need and a statement of goals and aspirations. Donors ultimately decide who is awarded, based on their established criteria.
Financial Aid applicants must meet similar criteria and apply before March 31 for the Fall and October 31 for the Spring. Applicants must be Bahamian citizens enrolled in a two-year programme (AAS degree) and be a current or transfer student with a minimum 2.75 Grade Point Average (GPA). Exceptions exist for Family Island students enrolled in certificate programs. Selection is done by a scholarship panel.
In Fall 2016, 249 MOEST scholarships were awarded to BTVI students (an investment of $207,560) and 171 Social Services scholarships (an investment of $91,000).
In what areas are financial aid and scholarships granted?
Students may pursue any trade offered at BTVI while on financial aid, MOEST or Department of Social Services scholarship. Some private scholarship donors specify trade areas based on:
• Area of interest
• An organisation's needs, mission or goals
• Existing skills gaps - One example is a company that realised it had been heavily dependent on importing skilled labourers from another country so it has recently sponsored a specialised training programme for their employees.
My GPA is above a 2.0 but less than 2.5. Do criteria mainly focus on GPA?
Financial Aid is determined based on academic performance and a strong demonstration of financial need. Information on MOEST and Department of Social Services scholarship requirements can be obtained from their respective offices.

Regarding private scholarships, GPA is considered along with other factors. One scholarship may require mandatory community service hours, while for another, a criterion might be one's island of origin. A list of private scholarships can be obtained from the Office of Fund Development.
What is the range of scholarship funding I can receive?
BTVI private scholarship donors have historically invested from $200 to $1,200 to assist with purchasing books, equipment and uniforms. Tuition covered has also varied from partial ($500 to $1,500) to full coverage.
MOEST and Social Services' scholarship amounts vary based on the programme.
Do scholarships and/or financial aid include equipment, books and/or uniforms?
BTVI Financial Aid - No.
Department of Social Services and MOEST - Yes.
Private scholarship awards vary, ranging from full Scholarships (covering all of the above and tuition) to tuition-only.

Are there opportunities to work on campus and get paid?
Yes. This programme is designed for current students who maintain a minimum GPA of 2.75 and are not currently receiving scholarship assistance from another source. Students work for a maximum of 20 hours per week and are given a weekly stipend.
Do recipients have to repay donors by working for their organisations for a period of time?
Recipients are not bonded to donors.
Do you have many requests for financial aid and scholarships?
In Fall 2016, 43 students benefitted from financial aid, representing a $23,000 investment. This however only represented 46 per cent of the applications received during 2016.

We have a modest pool of private scholarship donors, mainly corporate, civic, fraternal and service organisations. Currently, 66 students are on scholarships ($62,000) with an additional 72 persons on a waiting list.
• Alicia Thompson is Associate Vice President, Fund Development, BTVI
"Gain An Edge" is a weekly collaboration of the Lyford Cay Foundations, Bahamas Technical and Vocational Institute and University of The Bahamas aimed at promoting a national dialogue on higher education. To share your thoughts, email gainanedge@tribunemedia.net.