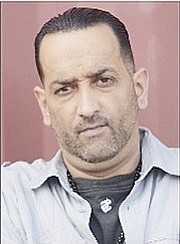 By Inigo 'Naughty' Zenicazelaya
HOW sad that, for the first time since the glory days of Mychal Thompson and Rick Fox winning championships with the Lakers, the latest chance for Bahamians to root for a native son and his team in unison has temporarily been derailed!
WHAT GOES UP -
Yes, 300K plus Bahamians purchased New Orleans Pelicans jerseys and hats and other paraphernalia en mass, as soon as 'Buddy' Hield was drafted No.6 overall by the New Orleans Pelicans in last year's NBA Draft.
It was a win-win situation. Hometown boy is the missing piece at 'shooting guard' for the young, up and coming Pelicans, with rising stars like All-Star centre Anthony Davis and point guard Jrue Holiday already in the fold.
'Buddy Buckets' was supposed to step right in and light it up right away.
After early struggles Hield put a nice stretch together, winning NBA Rookie of the month for December 2016.


Then the roller coaster ride took another dip and at the All-Star break - at the mid-season point - Hield was averaging 8.6 points per game and 2.9 rebounds, paltry to say the least.
But just as the coaster appeared to be dipping, here comes 'Buddy Buckets' at NBA All-Star weekend in in front of his home crowd in New Orleans, soaring upward again in the USA vs the World game between rookies and second-year players.
Hield's World squad beat the US 150-141 on Friday night. A New Orleans Pelicans rookie, he added 28 points to the delight of the locals.
And then plummeting downward out of nowhere, TRADED to the Sacramento Kings along with two other players and a first and second round draft pick, for All Star centre DeMarcus 'Boogie' Cousins.
MUST COME DOWN -
Collectively, we Bahamians uttered a big 'Awe No' along with the accompanying sucking of teeth.
Honestly, it was easier to pull for the ascending, young, talented Pelicans squad than the perennially lousy, always in rebuilding mode Sacramento Kings.
That organisation is 'snake bitten' period.
Here we are now faced as a nation with pulling for 'Buddy' to do well individually, because we all pretty much know the Kings will suck.
Sorry to say, 'Buddy' you are the new Mitch Richmond, a perennial All-Star on a 'loser.'
MY 'BUDDY' -
Now that 'you've' finished burning your Pelicans jerseys, you can order your 'Buddy Hield' Sacramento Kings jersey on line and wear it with pride. I don't think he'll be going anywhere soon and here's why.
Part of the reason the Sacramento Kings received an underwhelming haul from the New Orleans Pelicans for DeMarcus Cousins was, apparently, owner Vivek Ranadivé's belief in guard Buddy Hield.
"Vivek thinks Buddy [Hield] has Steph Curry potential," a source told Baxter Holmes of ESPN.com.

Holmes reported the Kings have a "fixation" on Hield, who was the No. 6 overall pick in last June's NBA draft.
The Oklahoma product's NBA career hasn't gotten off to a Curry-esque start, however, as he averaged just 8.6 points on 39.2 per cent shooting and 2.9 rebounds per game with the Pelicans.
Contrary to popular opinion, I believe the Kings actually got the better of this deal - 'Buddy' Hield, Tyreke Evans, a first round pick this year and a second round pick next year.
Gold for a team that's rebuilding.
WHICH SIDE CUZ? -
The Pelicans, on the other hand, have a luxury rental in Cousins that should help them contend for the final Western Conference playoff spot - the eighth seed - and that's about it.
Then post playoffs, I think Cousins walks and hits the free agent market to cash in on the potential $200 million dollar payday that awaits him on the free agent market, despite the optimism of the Pelicans front office, who think they can resign him and not let him bolt in free agency.
However, that theory isn't looking good for the Pelicans right now.
Earlier Sunday night, before both teams committed to the deal, Cousins' agent Jarinn Akana told ESPN that Cousins would likely pass on an extension with any team that traded for him before Thursday's deadline.
SO WHO'S THE
WINNER? ....
THE LAKERS -
Now with that being said, the next likely stop for Cousins is that huge aforementioned payday with the Los Angeles Lakers, continuing the long standing Laker tradition of having the best big man in the NBA wearing purple and gold.

The Lakers have the cap room to offer Cousins the 'max money' all while keeping their young, highly talented core together.
Factor in Klay Thompson. (Hats off to you Klay for remembering your roots and choosing the Ranfurly Home for Children as your charity.)

He is also a free agent and attainable with another portion of the Lakers' free agent cash stash. The Lakers will once again be dominant for years to come, especially with Luke Walton as head coach.

And we Bahamians will have two native sons to cheer for in the NBA.
Hopefully, they will both be on winning teams at the same time we are rooting them on.
• Naughty presents 'Mischief and Mayhem in da AM' from 6am to 10am, Monday to Friday and 'The Press Box' sports talk show on Sunday from 10am to 1pm, on KISS FM 96.1. Comments and questions to naughty@tribunemedia.net