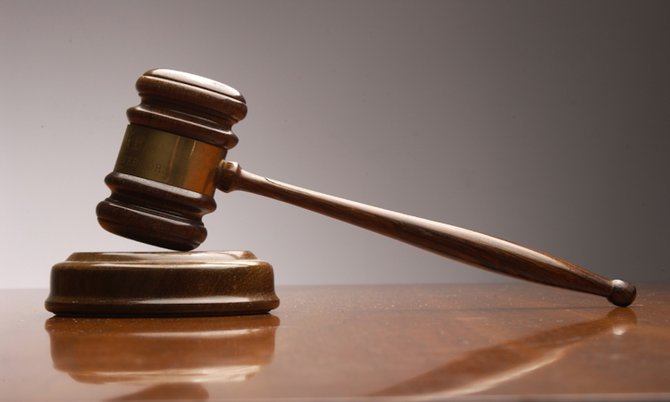 By LAMECH JOHNSON
Tribune Staff Reporter
ljohnson@tribunemedia.net
THURSDAY marked a second day that the jury hearing evidence in the trial concerning the murder of a banker was excused from the proceedings for another 24 hours.
The 12-member jury for the trial of 26-year-old Lamar Albury had been told to return to the Supreme Court yesterday at 10.30am having been excused for Wednesday's court session due to a legal issue that arose requiring discussions between Crown and defence counsel in their absence.
However, when they entered Senior Justice Vera Watkins' courtroom, they found that their presence would not be needed for another day as the judge said that the issue was still not resolved from the previous day.
"Your presence here is not yet required until tomorrow (Friday) at 10.30am," the judge added.
It is alleged that Albury murdered Smith sometime between December 19 and 21, of 2015.
Smith's partially decomposed body was found shortly after 2.30pm on December 21, 2015 at his St Alban's Drive apartment.
Police were alerted to the apartment after relatives, who had not heard from the victim, went to his home and found him dead in the living room.
Smith was a sports coach and was employed at Pictet Bank & Trust Ltd. He was also a former president of the New Providence Volleyball Association.
Albury maintained his "not guilty" plea to the murder charge he faces when the trial began on Monday.
The jury heard on the first day of trial from Albury's father and brother that he allegedly confessed to his relatives that he fatally stabbed the banker who hired him to do maintenance work at his apartment for an upcoming holiday gathering, when the victim allegedly made a sexual advance at him.
On Tuesday, Smith's housekeeper testified that in the three months she'd known Albury, the accused had been to Smith's apartment on three occasions and on the other two occasions, they were seen in Smith's Jeep drinking.
Detective Const Leonardo Dean also took the witness stand and said that on December 21, 2015 around 3.30pm, he went to the scene of an alleged homicide on St Albans Drive.
He was given information and instructions from a superior officer and when he went into unit six of the complex, he observed a deceased male clad in black shirt and blue jeans that were pulled down to his ankles.
The investigator said he also observed shoe impressions with suspected blood, blood on the walls leading upstairs, broken glass on the floor, items scattered across the master bedroom floor and a computer notebook covered in blood.
The detective said he photographed all of his observations and areas pointed out to him throughout the scene.
Cpl Davon Frazier testified that on December 23, 2015, he went to the Rand Laboratory and spoke with forensic pathologist Dr Caryn Sands who conducted an autopsy of a man with multiple injuries to the head, neck, shoulder and extremities.
Cpl Frazier said he photographed the injuries of the deceased male and that the pathologist also collected a tube of blood, a container of muscle tissue, liver and bone, an anal swab, a penile swab and oral swab that she handed to him in a biohazard bag.
The bag was handed over to the police forensics lab for analysis, the jury heard.
Michael Hanna represents Albury while Cordell Frazier and Anya Allen are prosecuting the case.