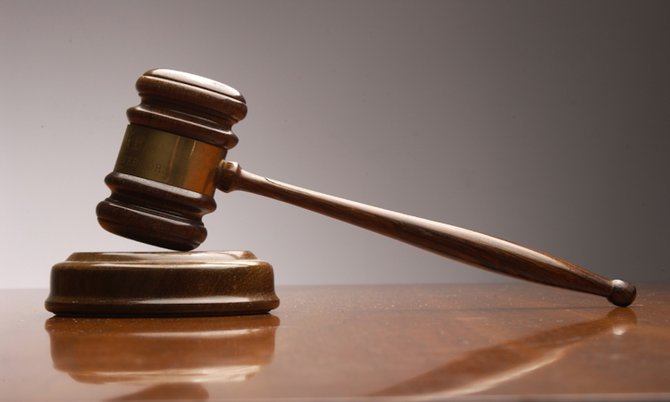 By RICARDO WELLS
Tribuhne Staff Reporter
rwells@tribunemedia.net
A JUDGE on Friday adjourned proceedings in the murder case of a banker to early next week, informing members of the jury that while legal discussions held in connection to the matter had concluded, the court was not ready to proceed with the presentation of evidence to them.
Senior Justice Vera Watkins informed the jury in the Supreme Court in the trial of Lamar Albury, who is accused of causing the death of Devince Smith in December, 2015.
With the 12-member jury back in court after legal discussions prompted a 24-hour adjournment of the case on Wednesday, the judge explained that her decision to adjourn the matter until those discussions had concluded were due to her belief that those levels of discussions could leave their minds "con-fuddled".
She added those discussions were now complete and the case would resume on Monday.
It is alleged that Albury murdered Smith sometime between December 19 and 21, 2015. Smith's partially decomposed body was found shortly after 2.30pm on December 21, 2015 at his St Alban's Drive apartment.
Police were alerted to the apartment after relatives, who had not heard from the victim, went to his home and found him dead in the living room.
Smith was a sports coach and was employed at Pictet Bank & Trust Ltd. He was also a former president of the New Providence Volleyball Association.
Albury maintained his "not guilty" plea to the murder charge he faces when the trial began.
On Monday, the jury heard that Albury allegedly confessed to his relatives that he fatally stabbed the banker, who had hired him to do maintenance work at his apartment for an upcoming holiday gathering, when the victim allegedly made a sexual advance at him.
On Tuesday, Smith's housekeeper testified that in the three months she had known Albury, the accused had been to Smith's apartment on three occasions and on two other occasions, the accused and Smith were seen in the victim's Jeep drinking.
Cordell Frazier is prosecuting the case for the Crown.